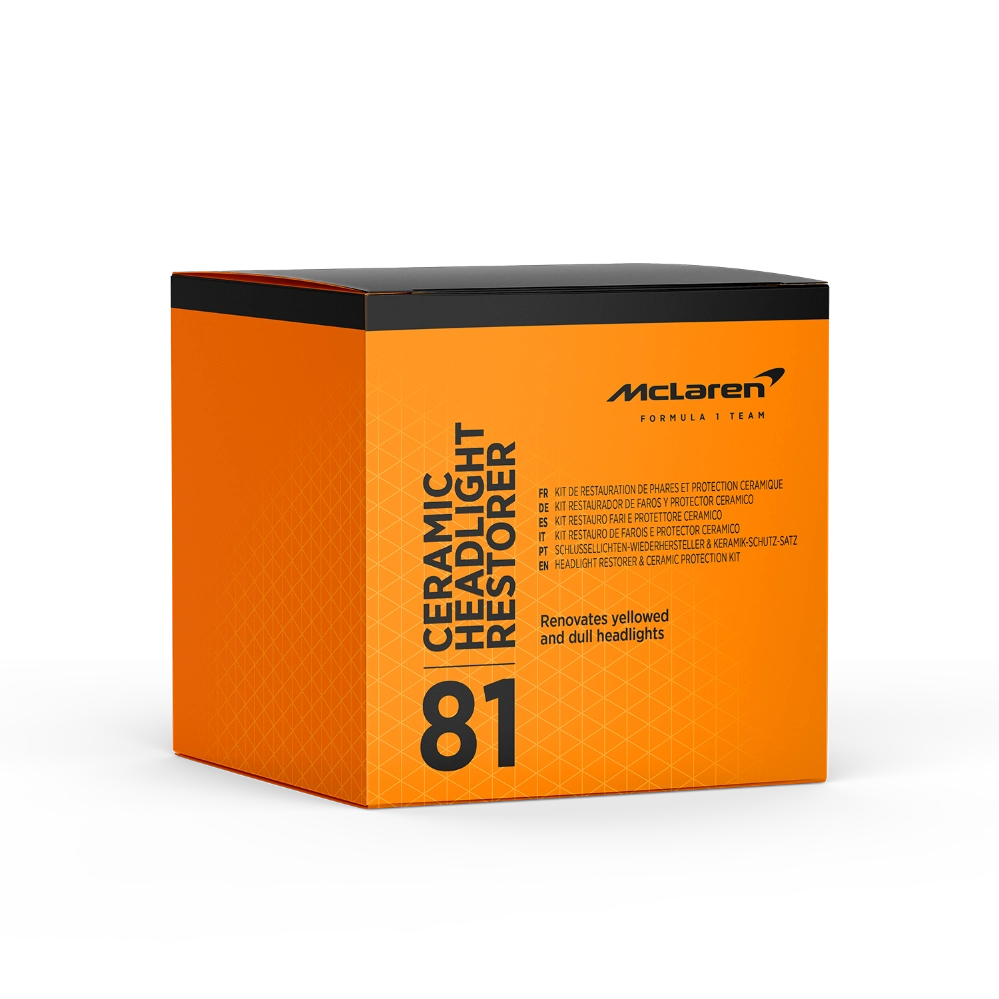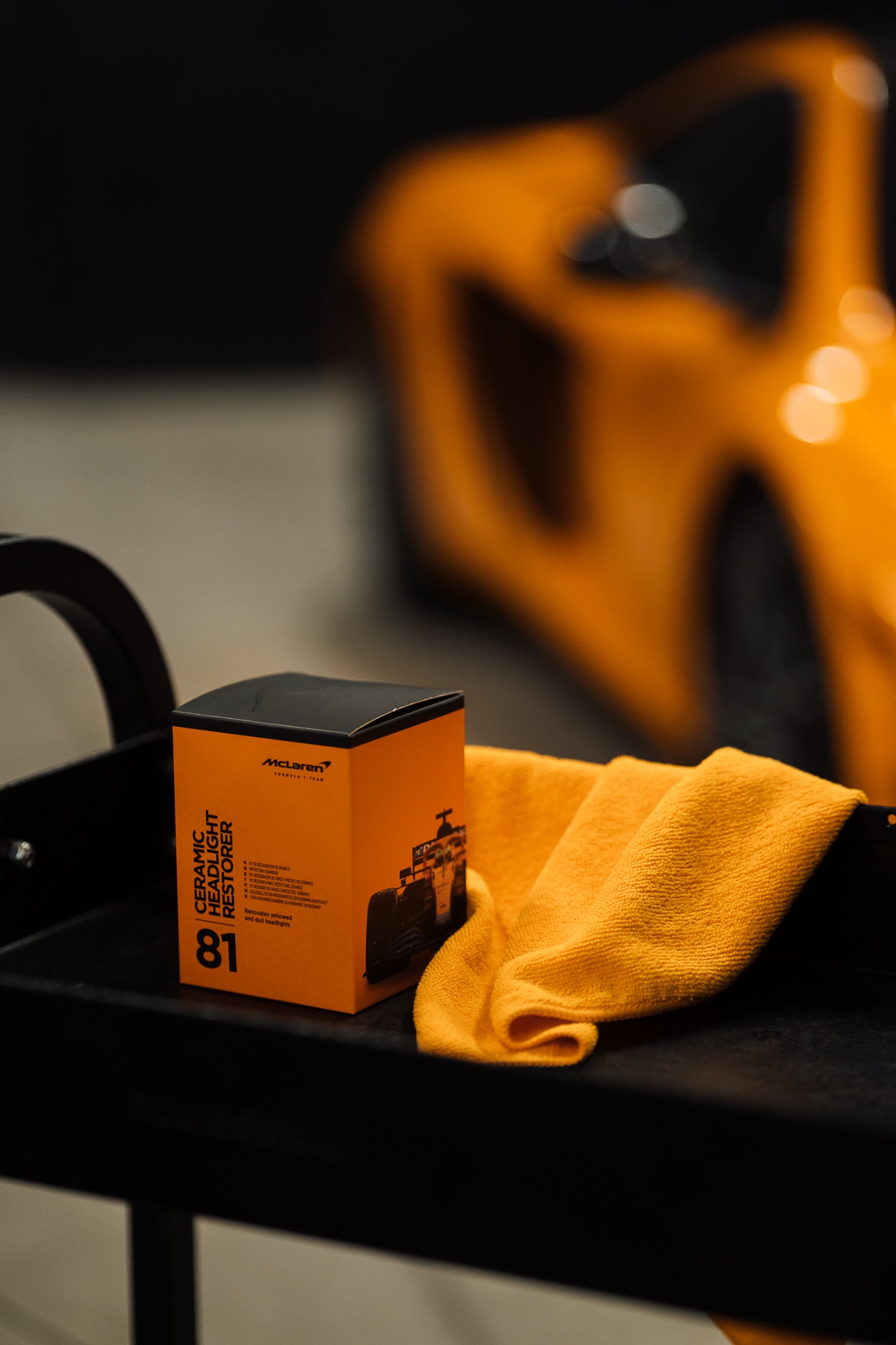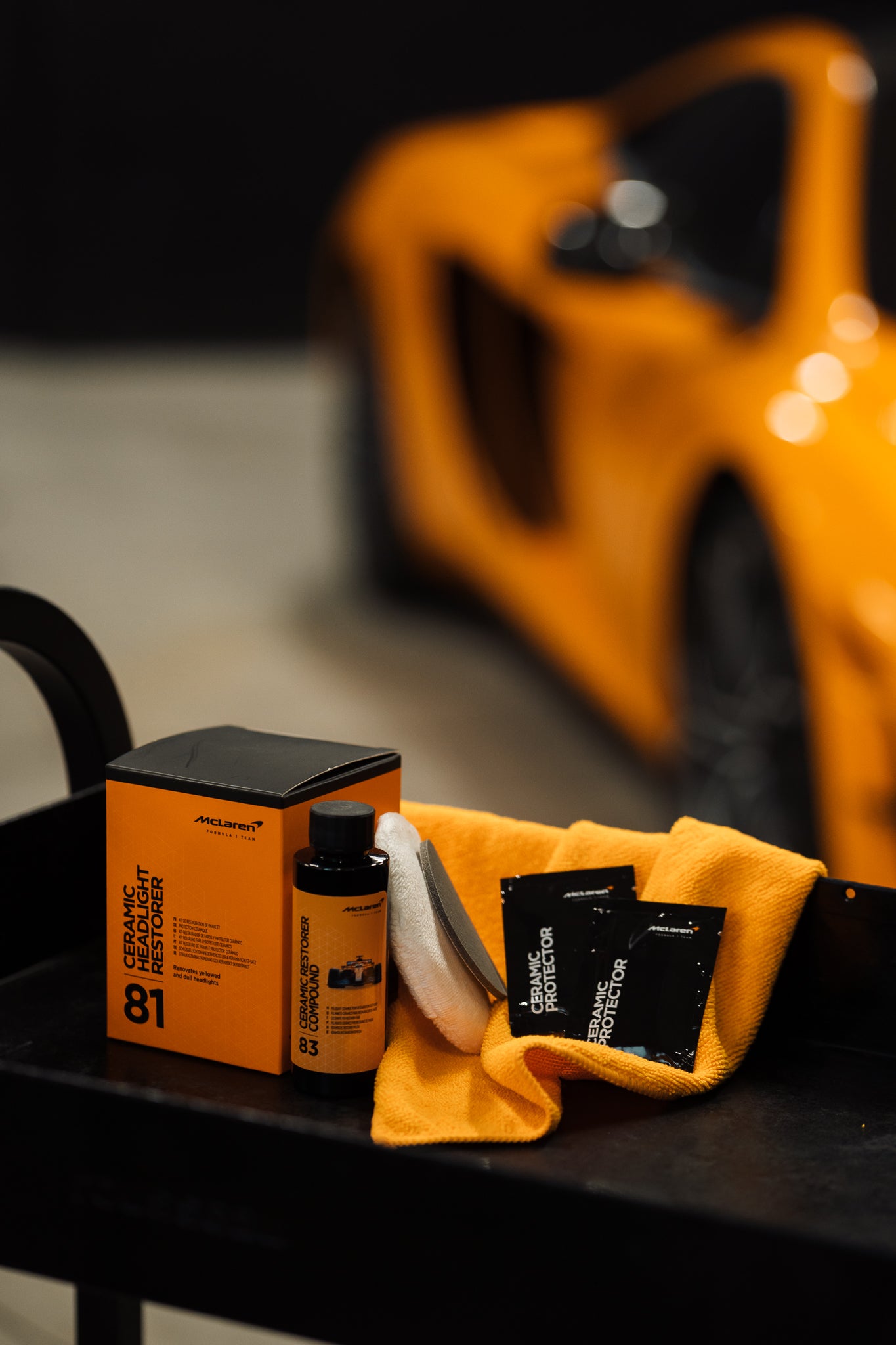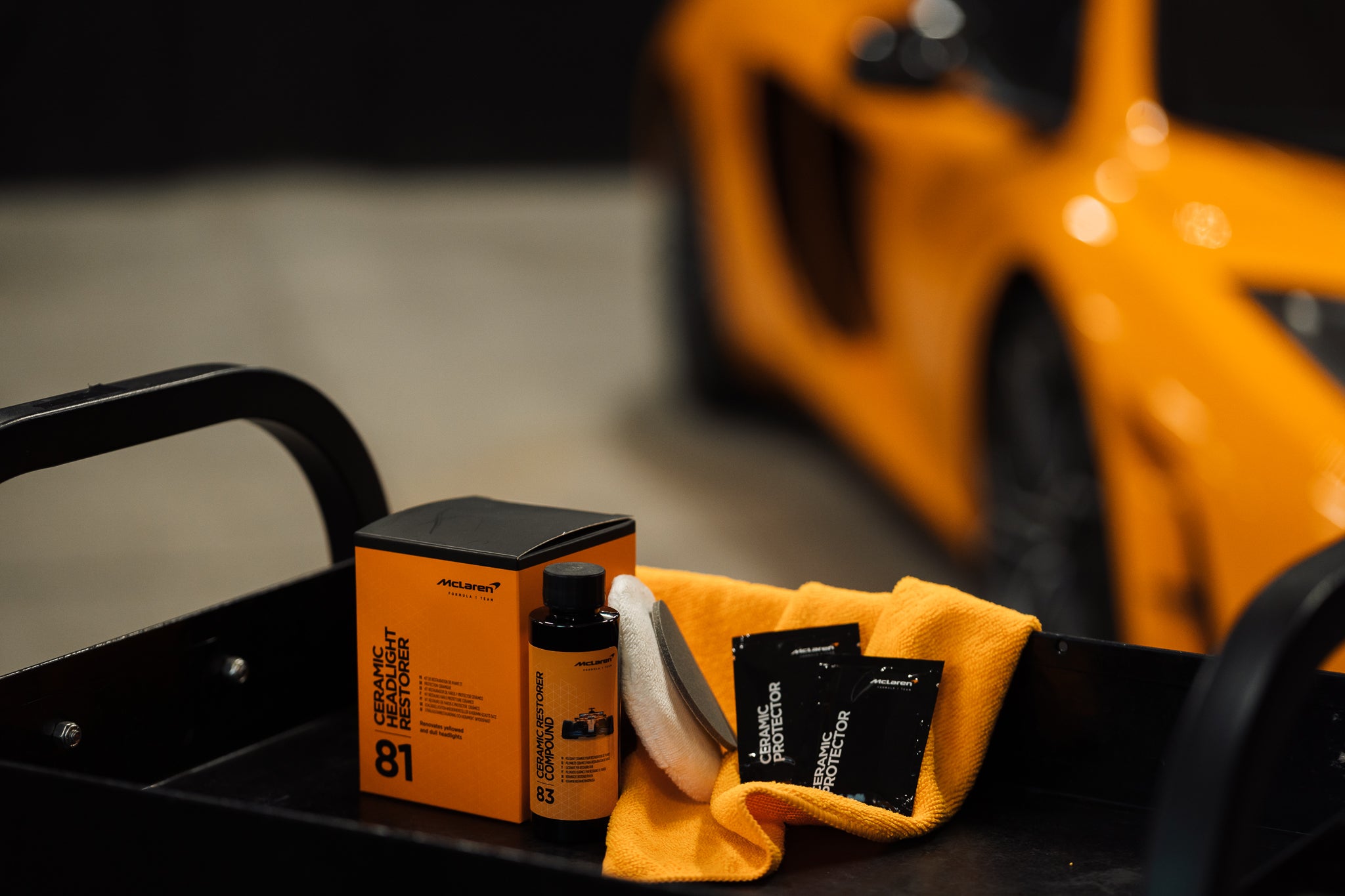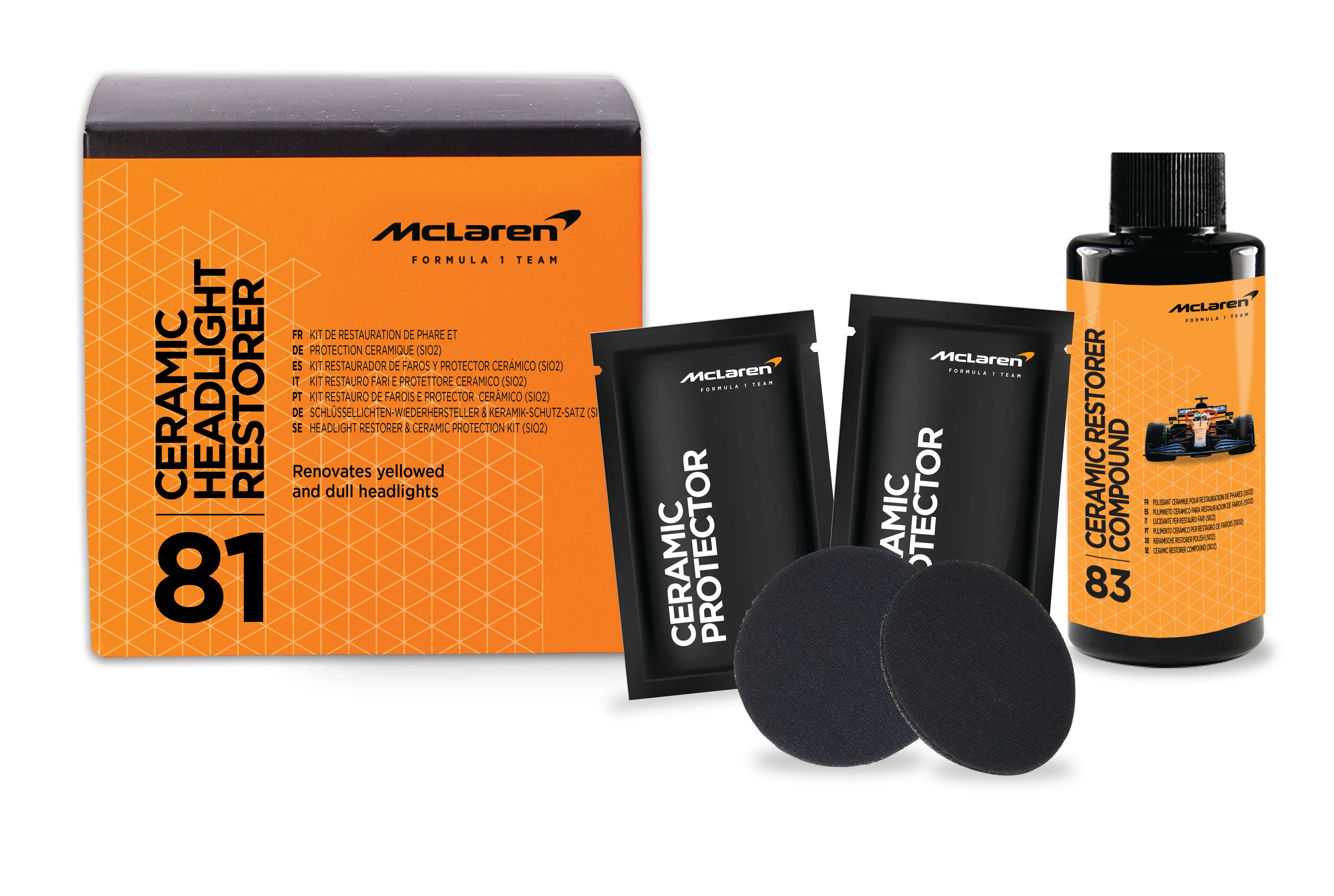 Ceramic Headlight Restorer Kit (200ml)
---
The McLaren Ceramic Headlight Restorer Kit is fast and easy two step headlight restoration kit designed to remove oxidation, dirt and surface scratches on all vehicle and motorcycle plastic headlights without any power tool. 

The kit also includes a ceramic sealant to help prevent future yellowing and UV damage to your freshly restored headlights.
Easy 2 step application
No power tools required
Each kit Includes enough product to restore and protect 2 headlights.
Safe on all OEM plastic headlights 

 

Protects from UV damages 
The McLaren Racing Car Care range has been created without compromise to ensure that it complements the team's ethos and dedication to excellence.

1. The headlight lens must be clean and nearby paint covered with masking tape before use.

2. Apply the compound on the pad and scrub headlight lens until the polish turns clear. If the surface is still hazy, repeat this step.

3. Before applying the Ceramic Protector Sachet
The headlight lens must be clean and dry. Remove tape from the protected surfaces.

4. Carefully wipe each lens with the Ceramic Protector wipe to add a protective coating. Repeat if necessary then let dry for 1 hour.
Due to the nature of our products, McLaren Car Care authorizes refunds or exchanges upon validation only if the delivered product is different from the one ordered or if the delivered product is defective or deemed unusable. The customer has 30 days from the delivery date to contact the Support Team at info@mclcarcare.com and claim its refund or exchange. Refunds or exchanges won't be granted without evidence and validation of the claim by the McLaren Car Care Support Team.