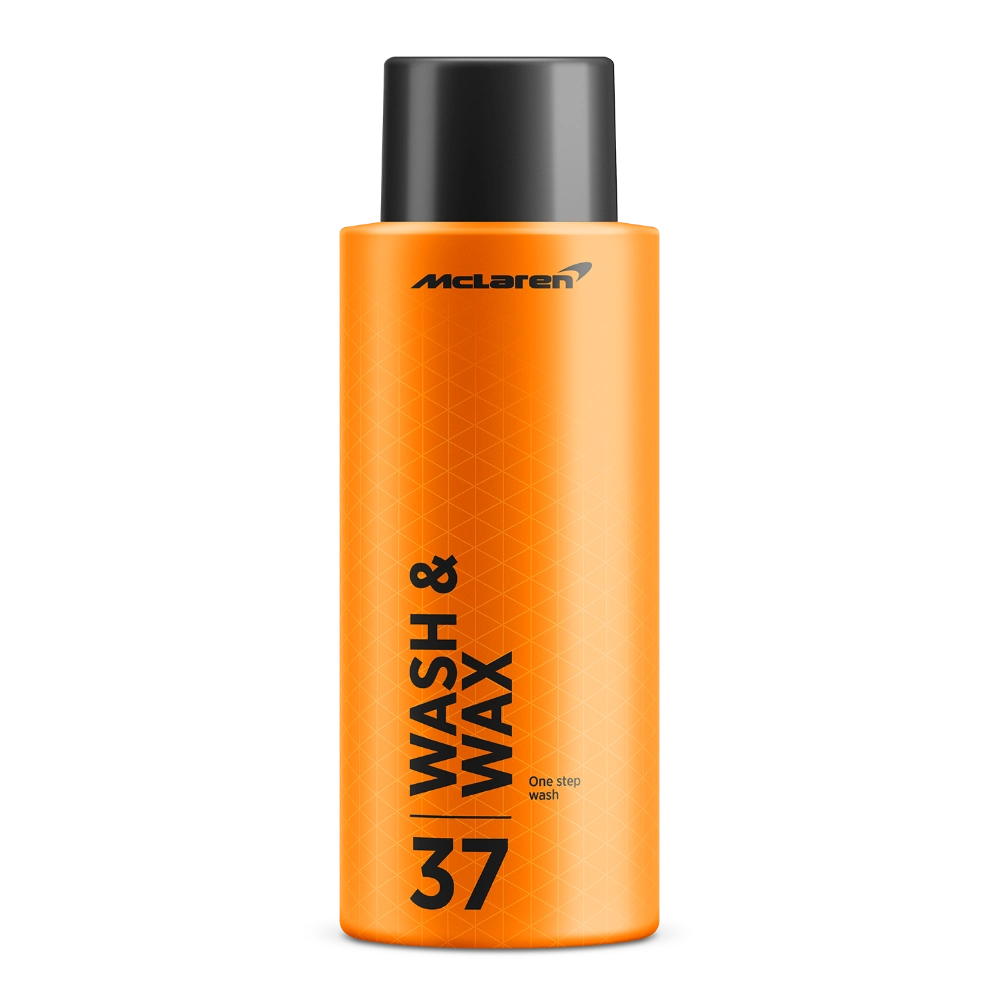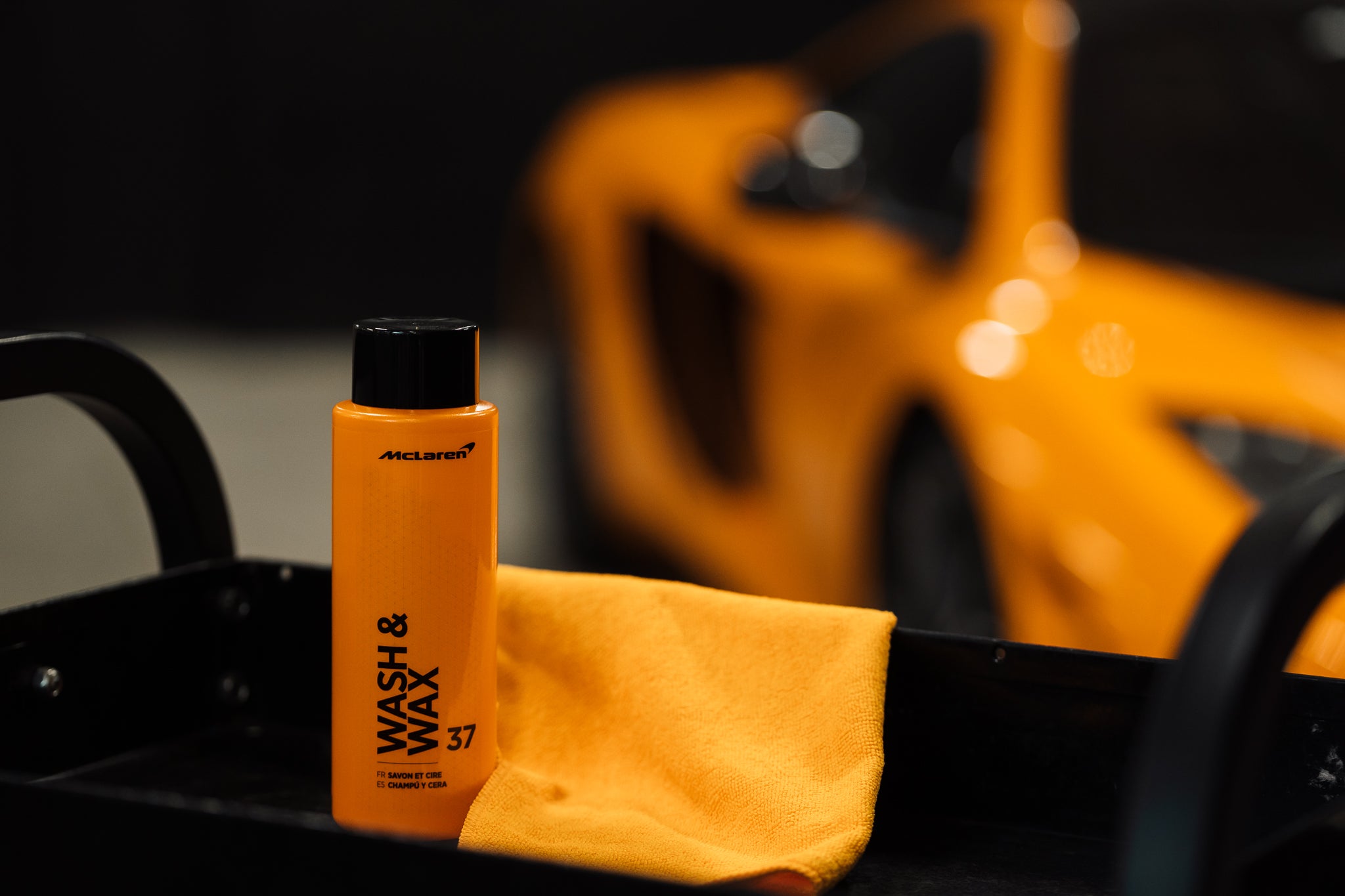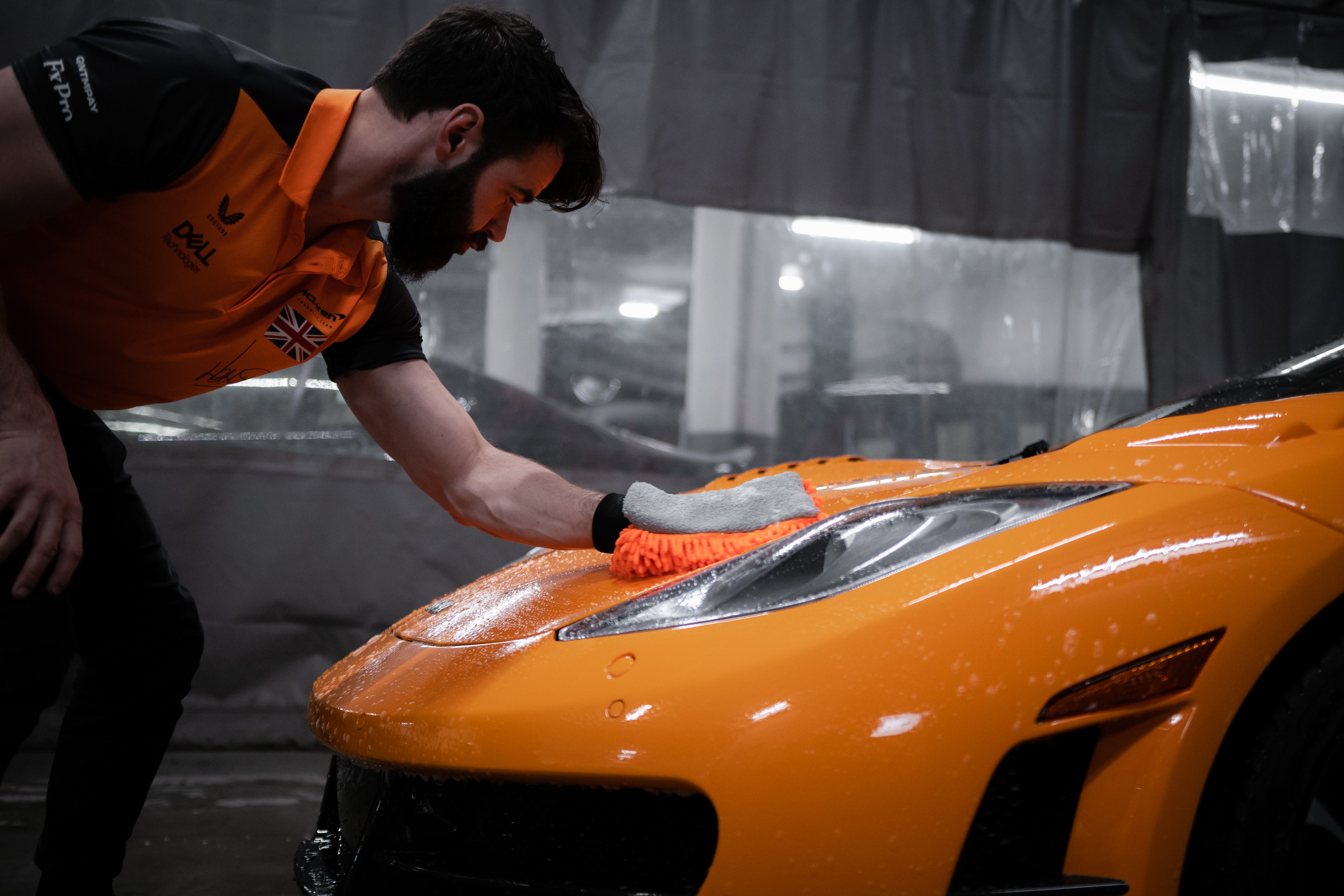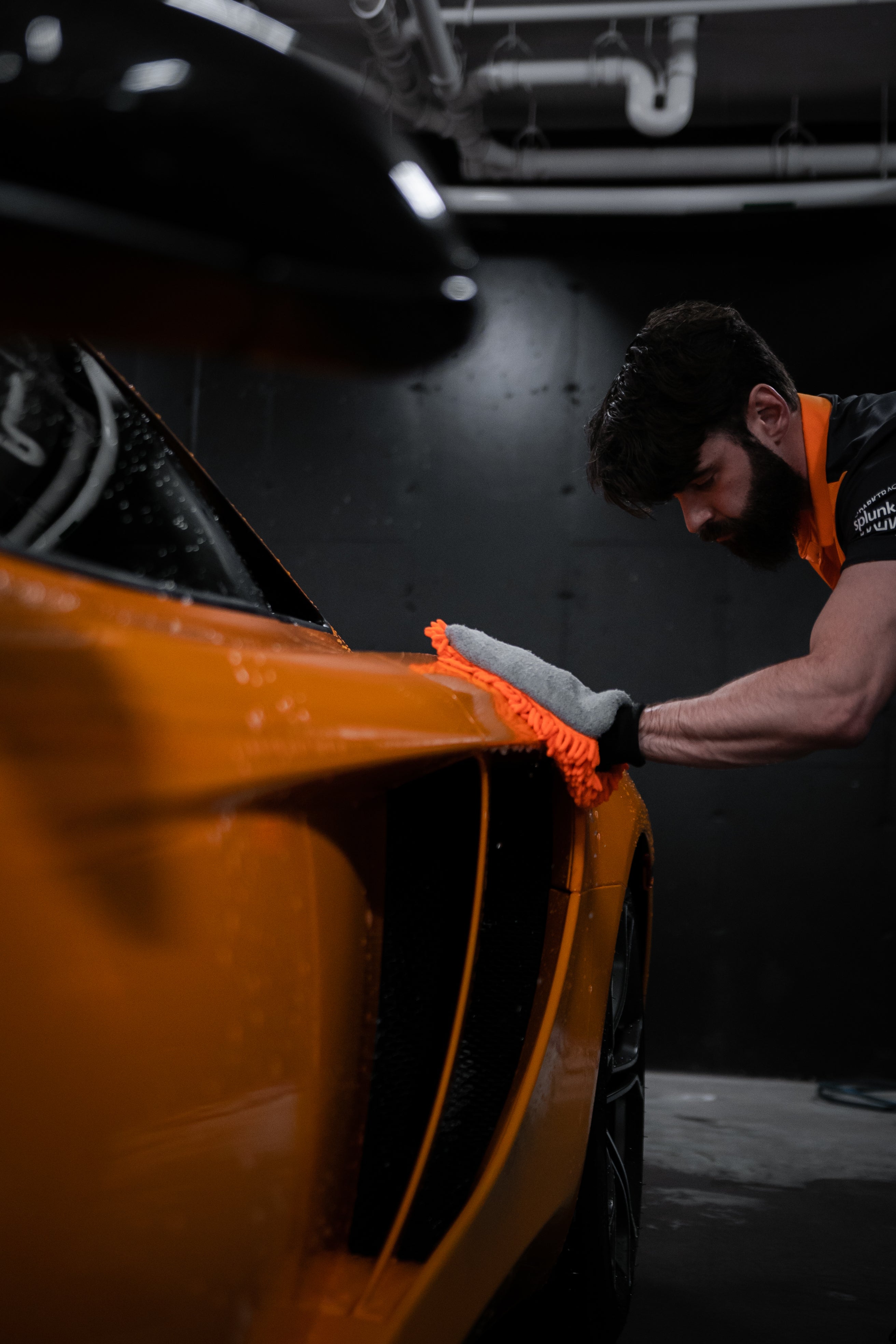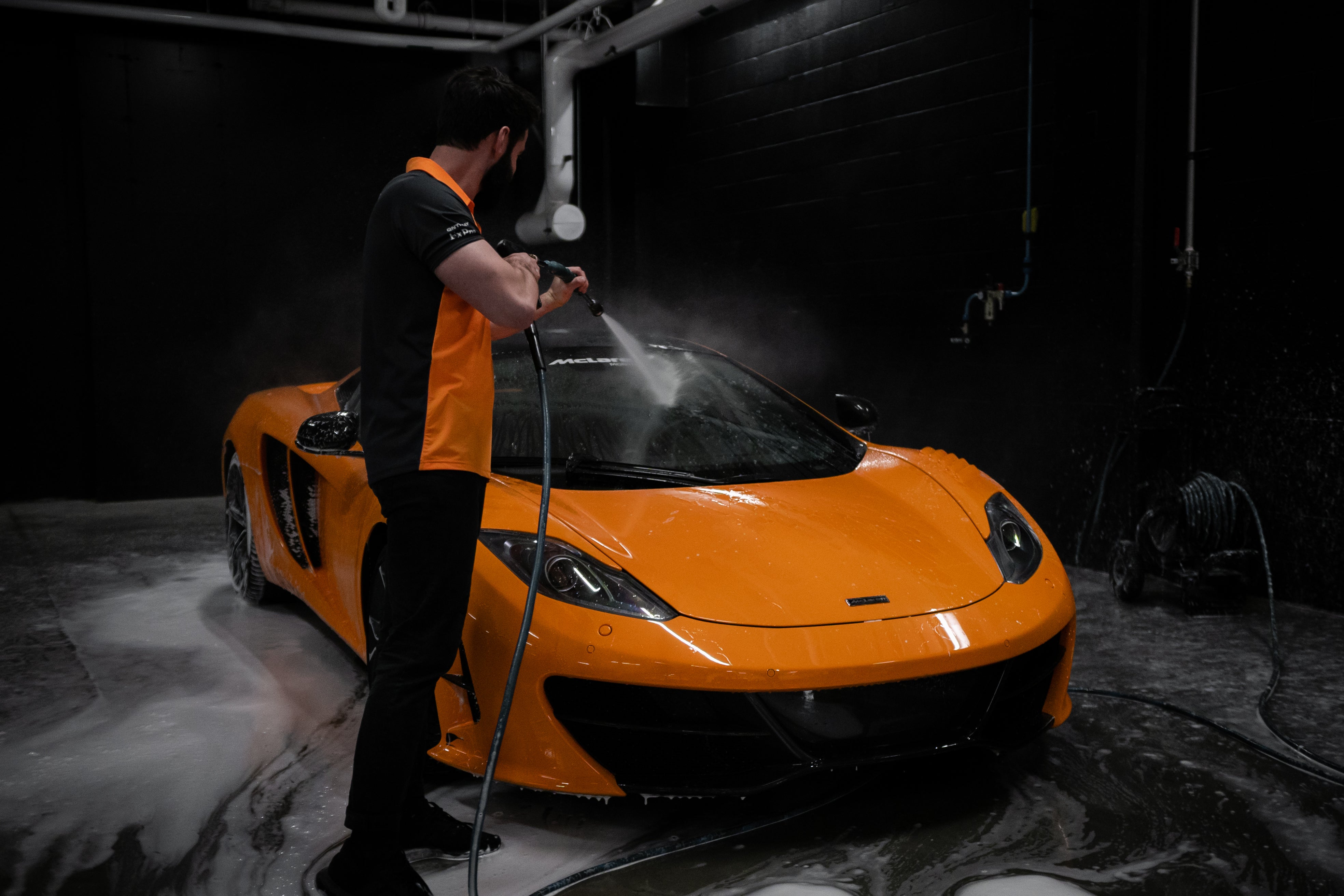 Wash & Wax (500ml)
---
The McLaren Wash & Wax is a high performance, concentrated and Ph neutral shampoo that lubricates, waxes and protects while you wash your car.  
Using just 3 cap-fulls within a 3 gallon bucket of warm water, foam will form and should be applied to the car from the roof downwards with a clean scratch-free washing mit. Once the car has been covered, rinse off with clean water and dry the car with a chamois or drying towel.
Safely removes dirt and other contaminants
Unique formula that gives a just-waxed, high gloss finish
Does not remove any other wax or sealant products
Rinses clean without streaks


The McLaren Racing Car Care range has been created without compromise to ensure that it complements the team's ethos and dedication to excellence.
1. Rinse car thoroughly to remove loose dirt and debris.

2. Pour 1 to 3 cap full in a 3.5 gallon bucket of clean water.

3. For best results, use the two gallon technique. ( One gallon for the soap, one gallon to rinse the wash mitt ).

4. Wash the surface with a wash mitt and soap solution.

5. Rinse thoroughly using clean water

6. Dry with a chamois or drying towel for a perfect shine.
Due to the nature of our products, McLaren Car Care authorizes refunds or exchanges upon validation only if the delivered product is different from the one ordered or if the delivered product is defective or deemed unusable. The customer has 30 days from the delivery date to contact the Support Team at info@mclcarcare.com and claim its refund or exchange. Refunds or exchanges won't be granted without evidence and validation of the claim by the McLaren Car Care Support Team.