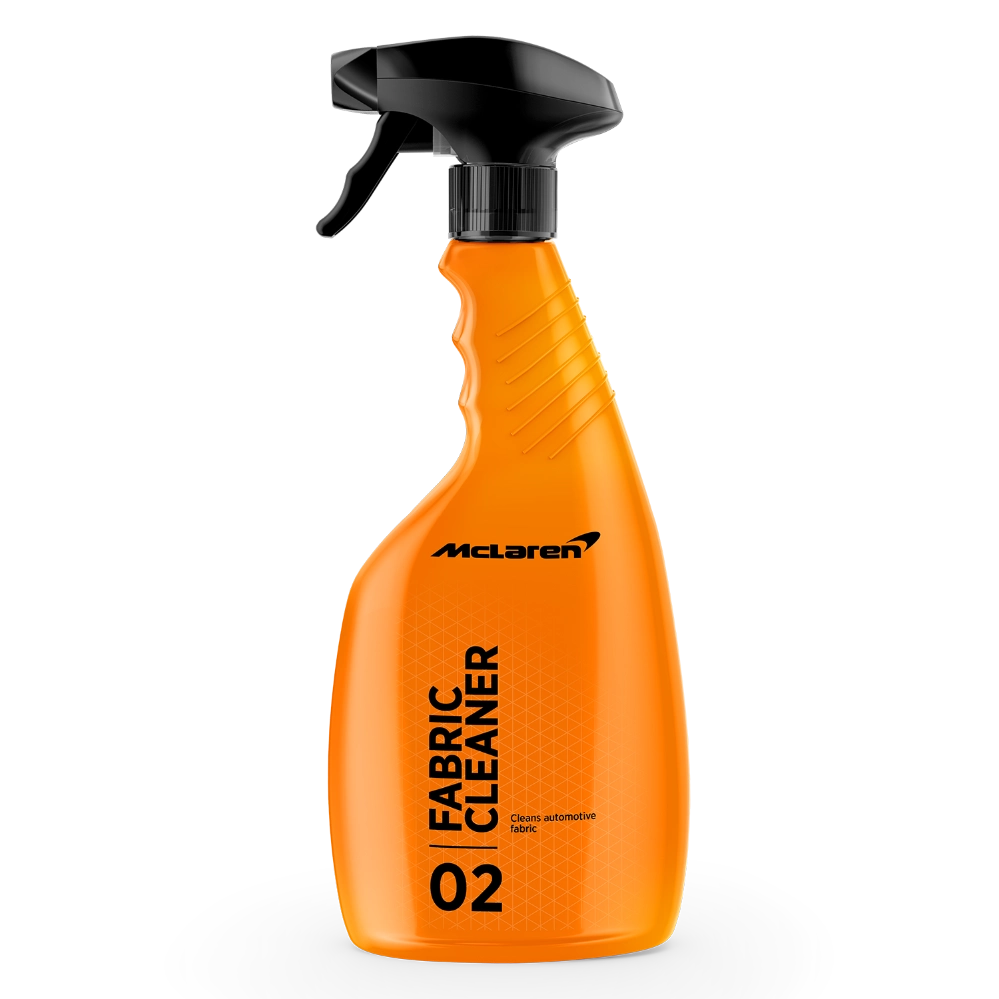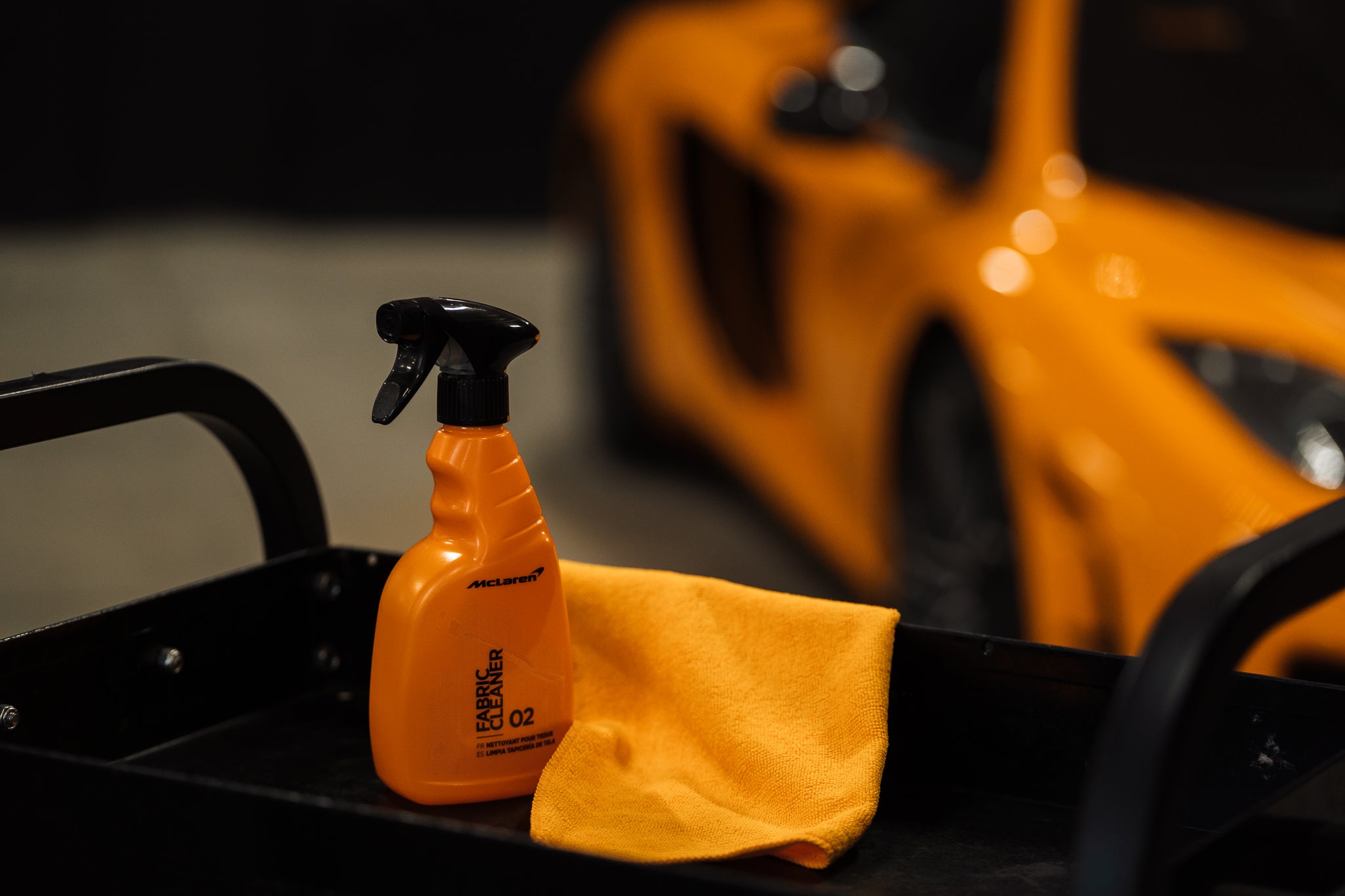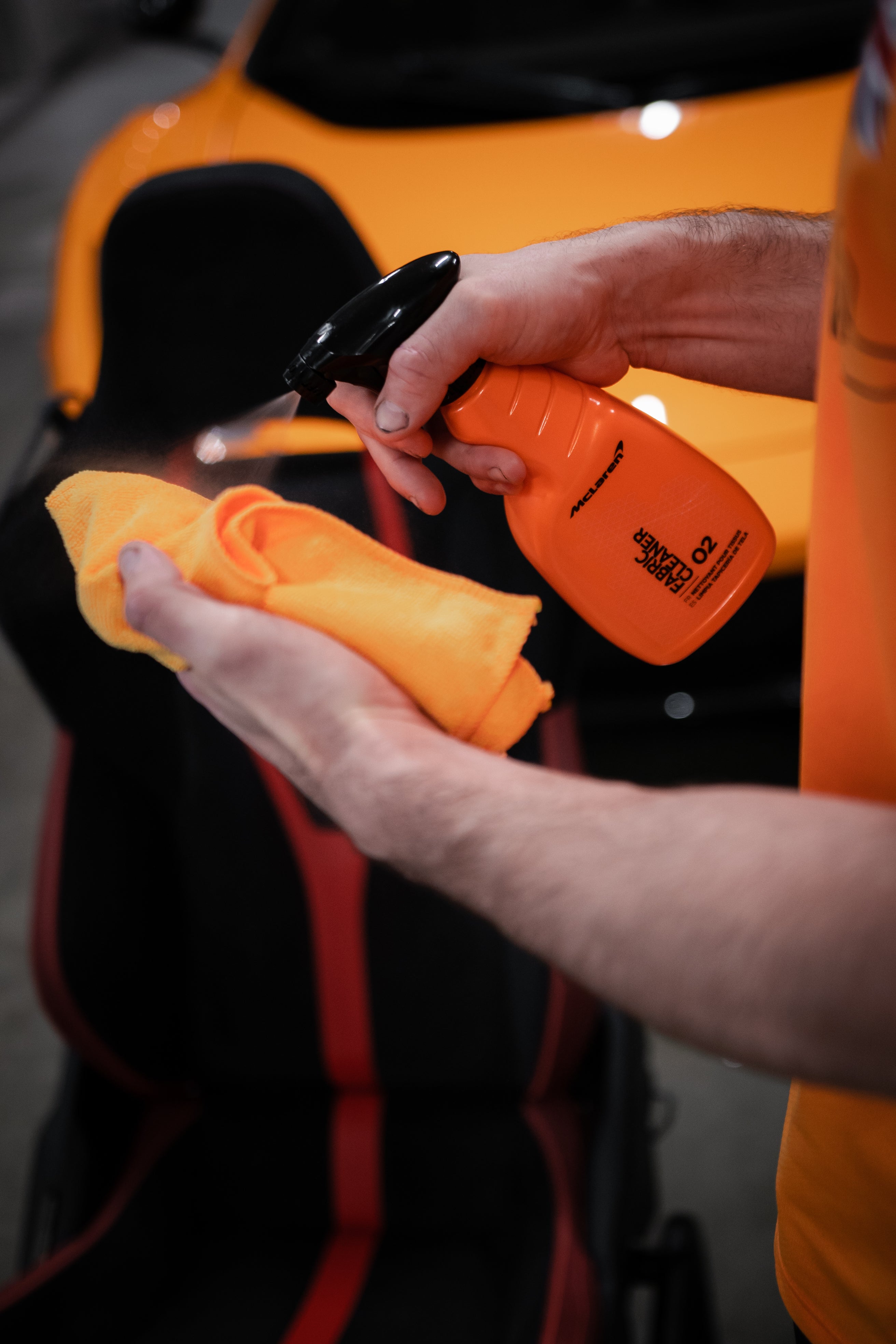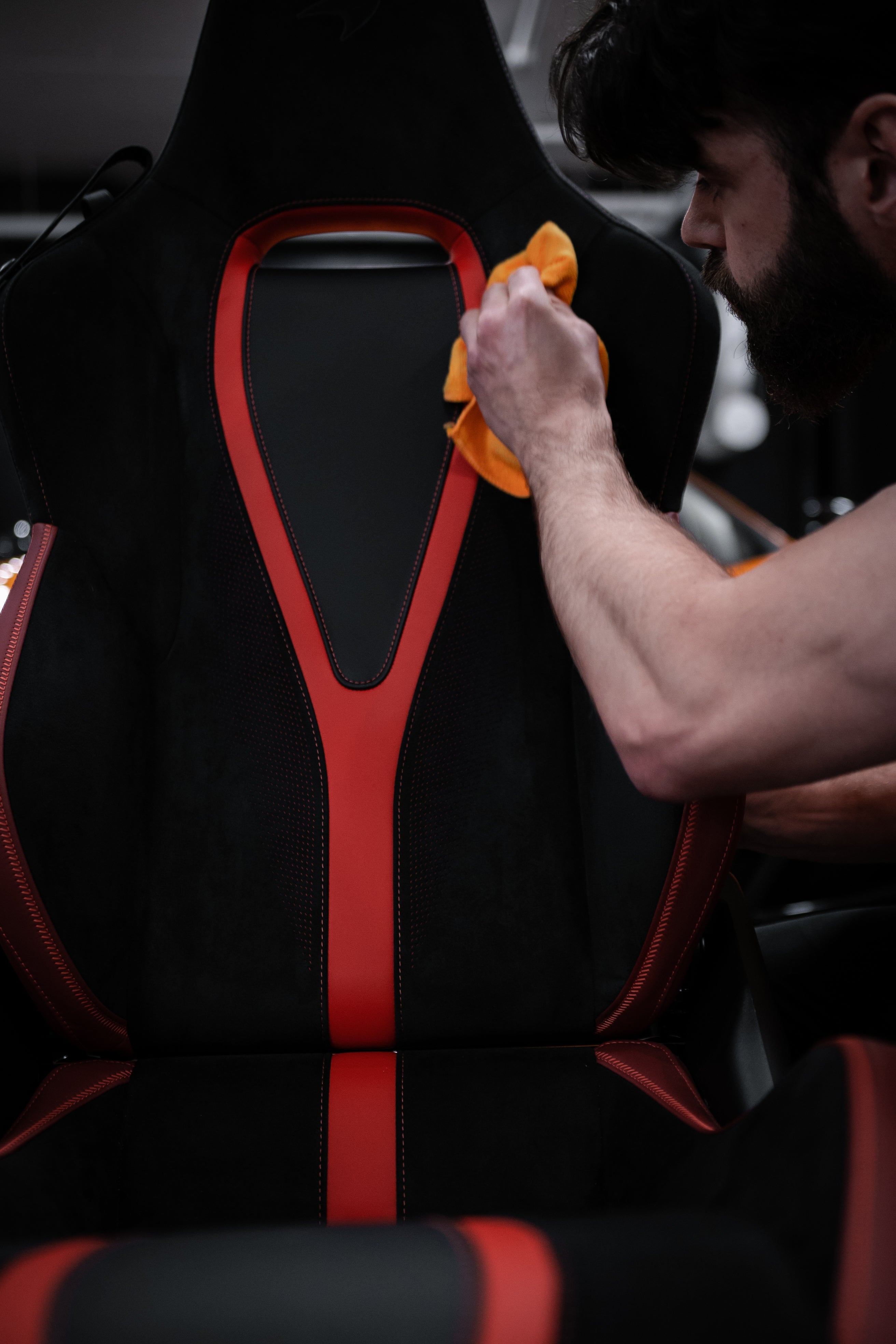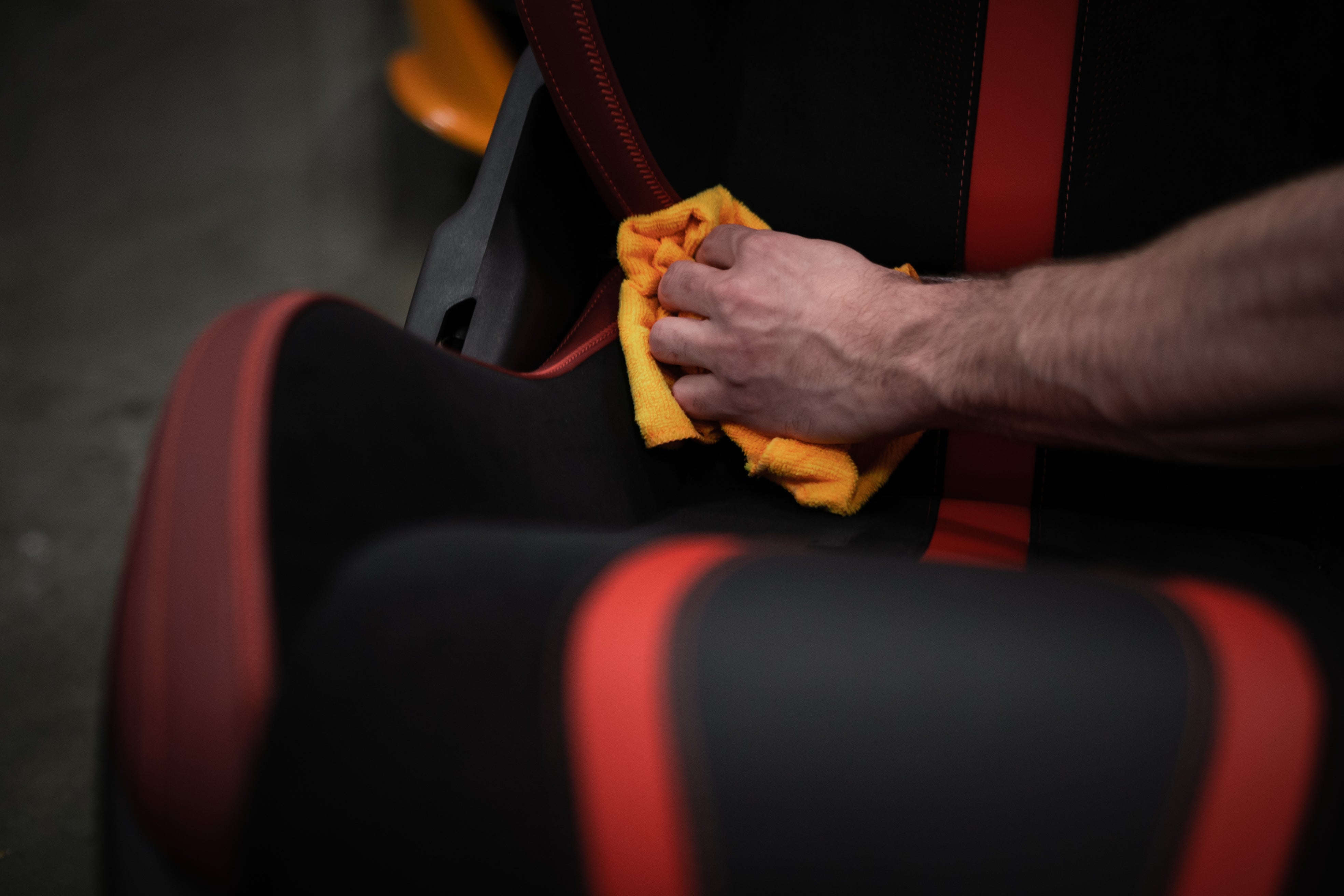 Fabric Cleaner (500ml)
---
The McLaren Fabric Cleaner is formulated to help dissolve and remove dirt, odours, and stains on automotive fabric seats and carpets.
Quick & easy application
Safe on fabric and carpets
Effective on tough stains 
Ideal for car seats & mats


The McLaren Racing Car Care range has been created without compromise to ensure that it complements the team's ethos and dedication to excellence.
1. To clean stain or marks, spray directly on the surface or apply the product with a sponge or microfiber towel.

2. Let the product sit for 2 minutes.

3. if required, agitate the product with a clean sponge, soft brush or microfiber towel without using excessive strengths.

4. Rinse thoroughly with clean water using a soaked sponge or microfiber towel.

5. Do not sit on seats while they are wet. Allow the area to dry completely. Can be used on car mats.

Due to the nature of our products, McLaren Car Care authorizes refunds or exchanges upon validation only if the delivered product is different from the one ordered or if the delivered product is defective or deemed unusable. The customer has 30 days from the delivery date to contact the Support Team at info@mclcarcare.com and claim its refund or exchange. Refunds or exchanges won't be granted without evidence and validation of the claim by the McLaren Car Care Support Team.