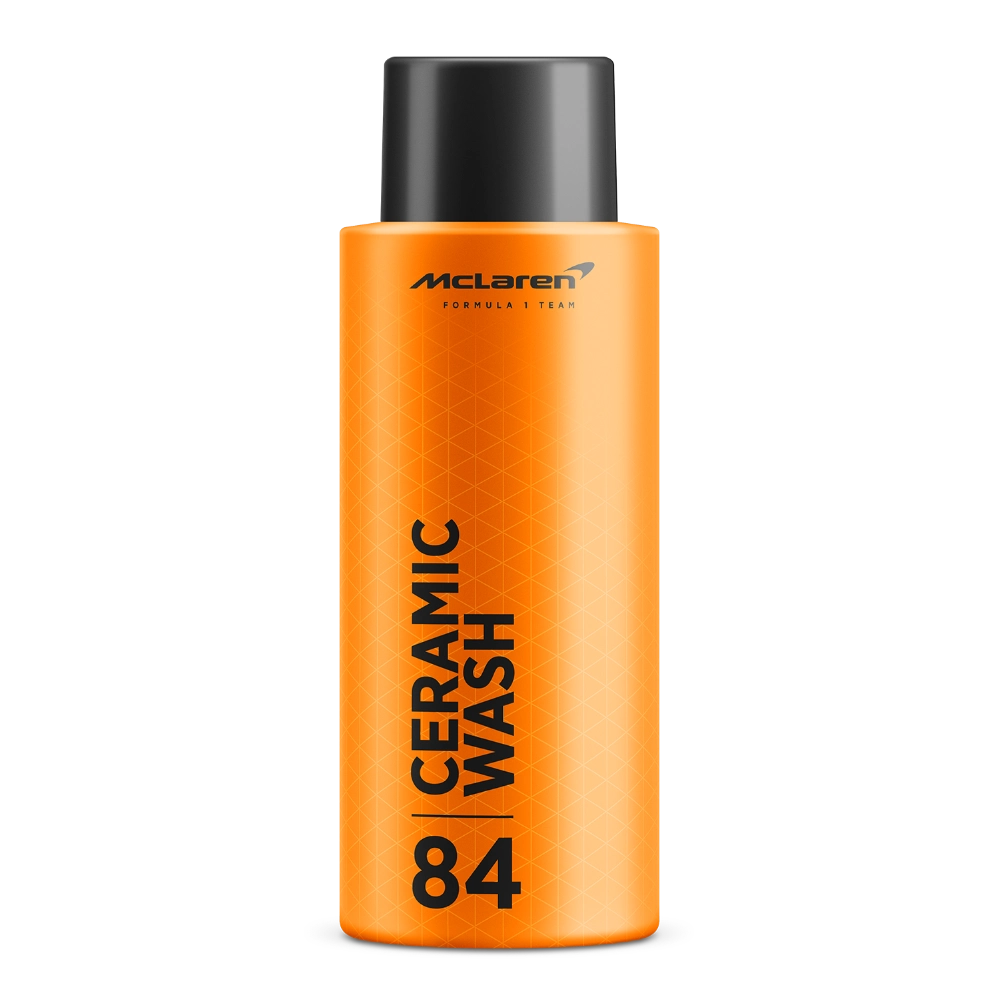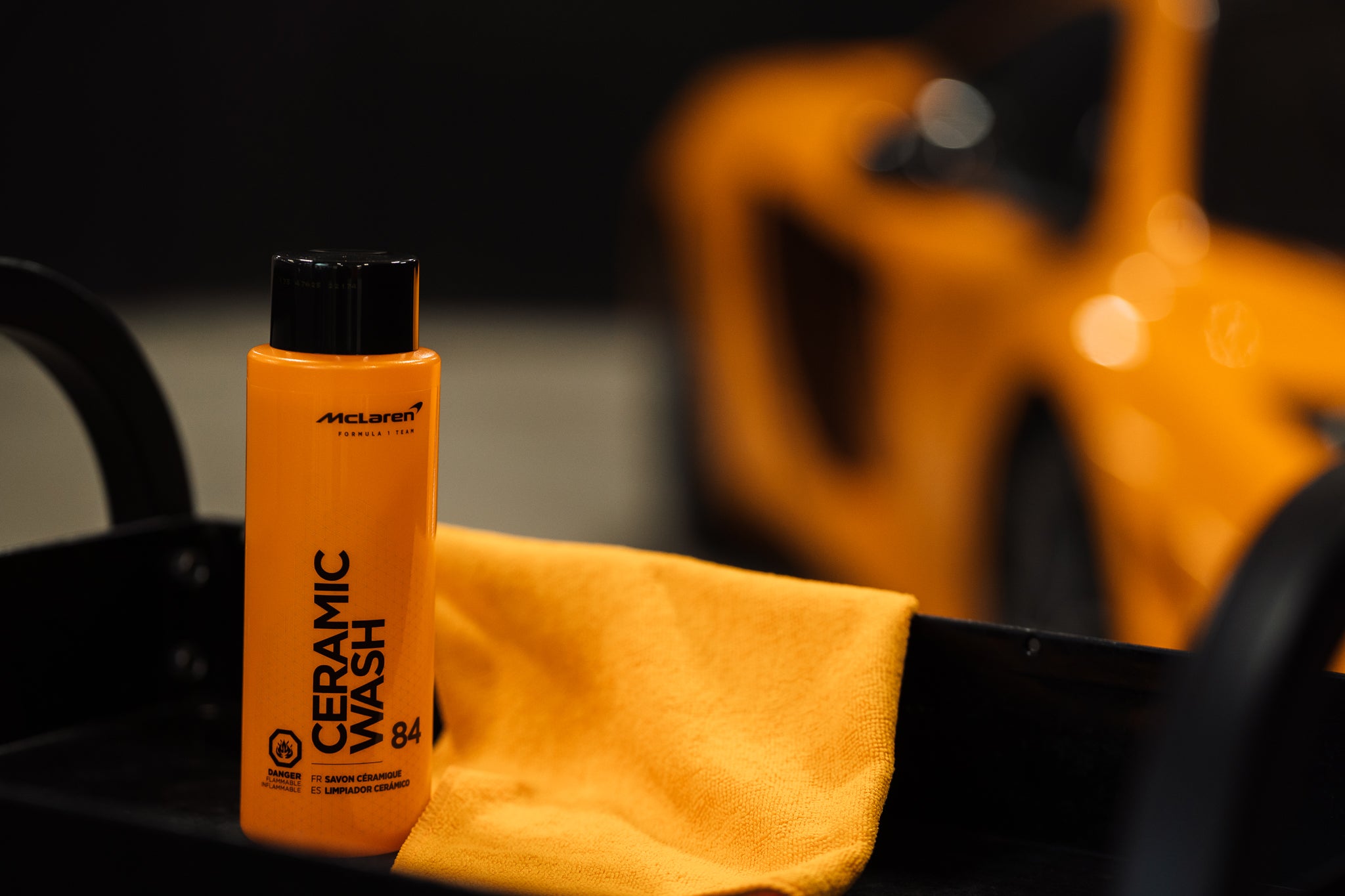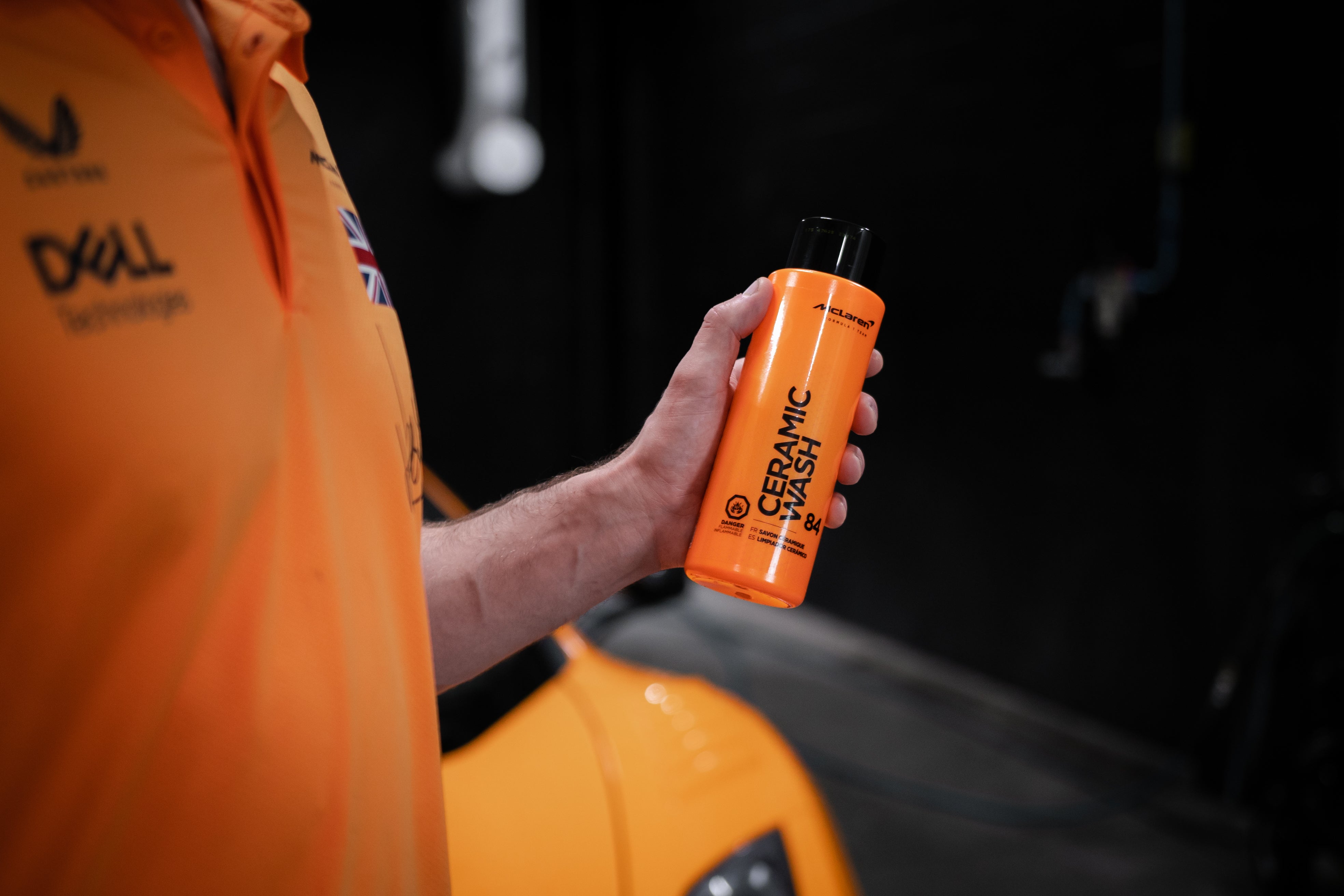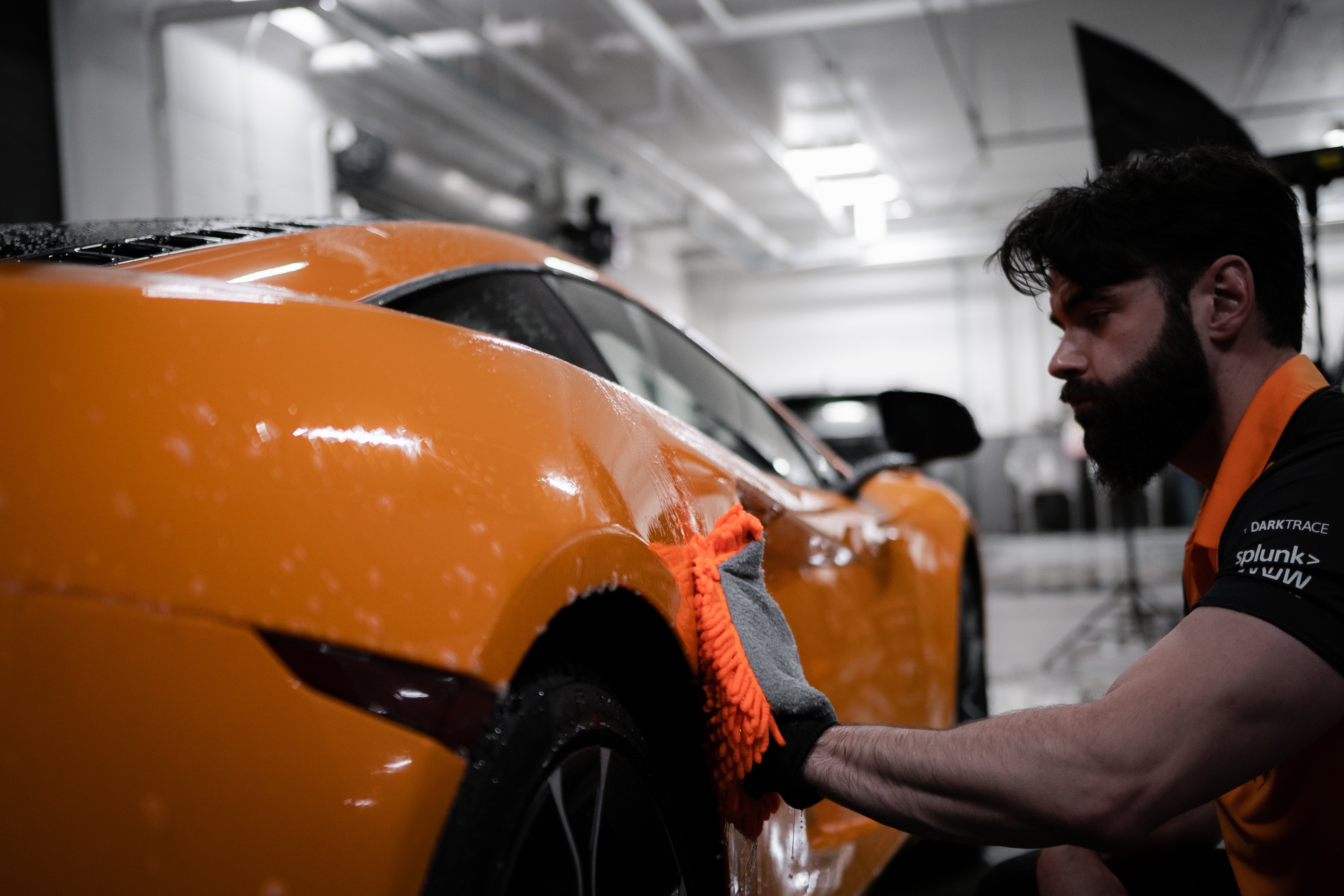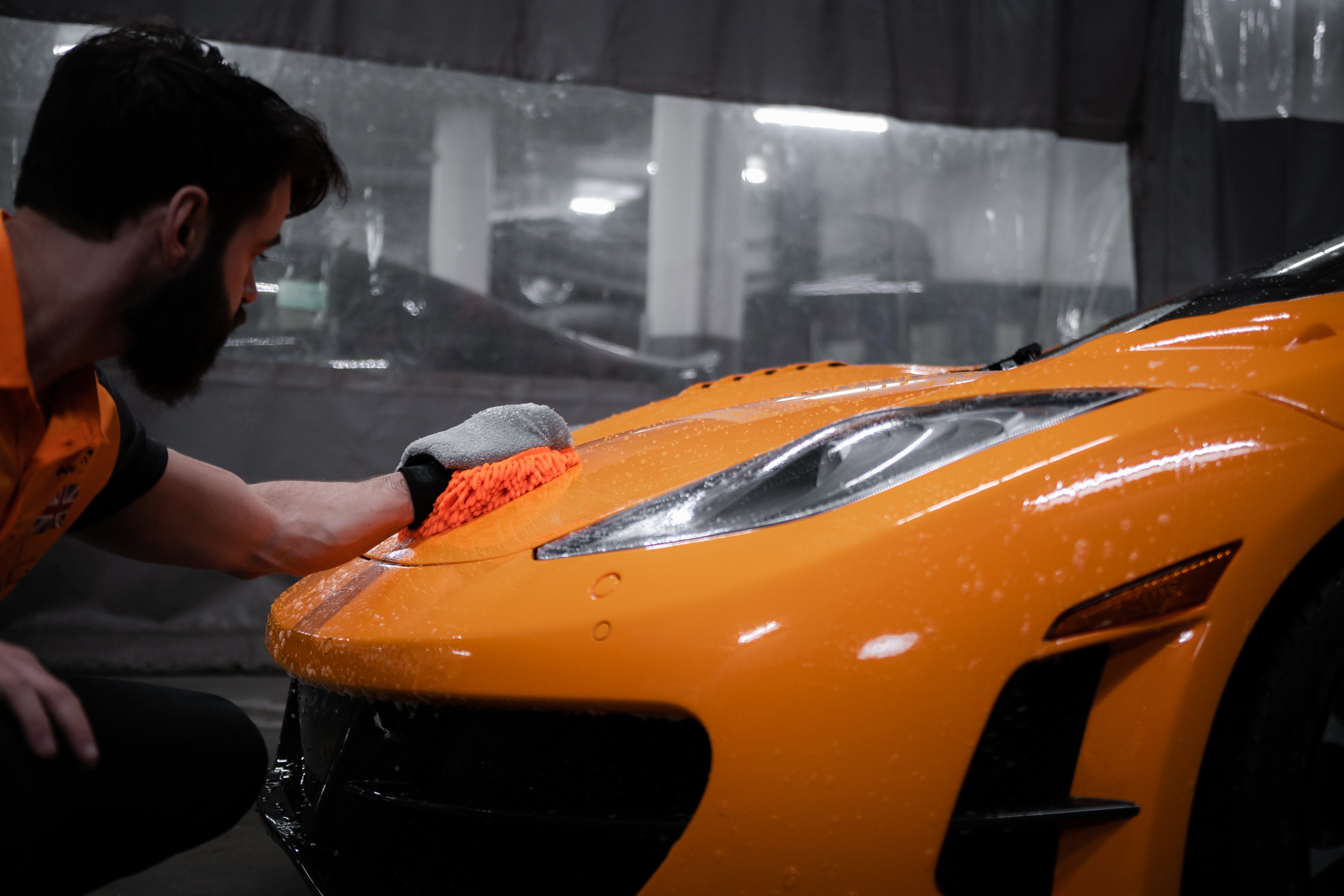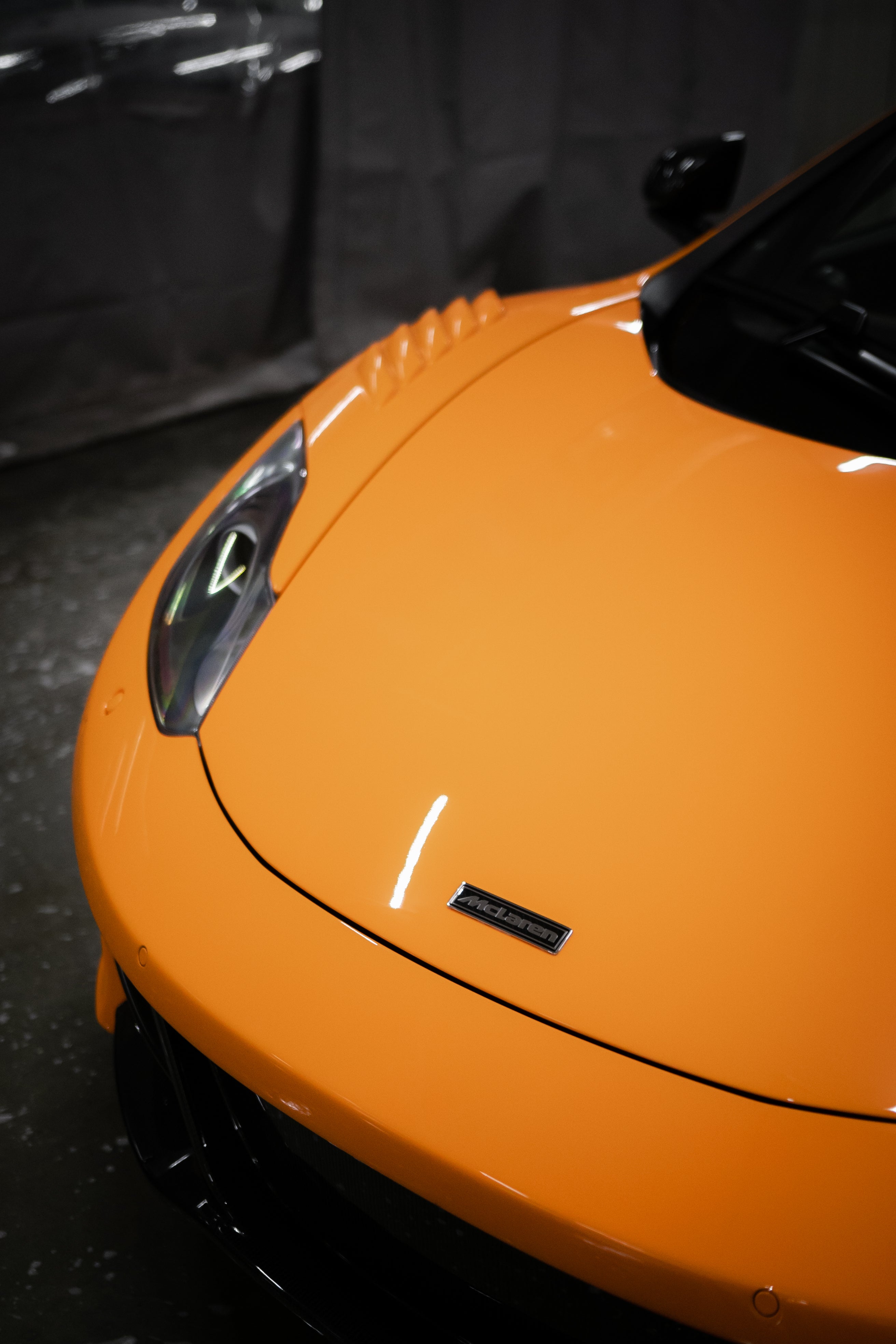 Ceramic Wash (500ml)
---
The McLaren Ceramic Wash is our ultimate shampoo blending surfactants and Si02 ingredients delivering an unrivaled finish. This product is designed to protect and maintain as you clean using Si02 technology and ceramic resins. 
Special lubricated formula infused with SIO2 concentration

Leaves finish clear, high gloss and protected

Rinses clean without streaks

Works on both coated and uncoated vehicles


The McLaren Racing Car Care range has been created without compromise to ensure that it complements the team's ethos and dedication to excellence.
1. Rinse car thoroughly to remove dust and grime before washing.

2. Shake the bottle one full minute before every usage.

3. Pour 2 to 3 cap full in a 3.5 gallon bucket of clean water.

4. For best results, use the two gallon technique. ( One gallon for the soap, one gallon to rinse the wash mitt ).

5. Wash the surface with a wash mitt and soap solution.

6. Rinse thoroughly using clean water.

7. Dry with a chamois or drying towel for a perfect shine.

Due to the nature of our products, McLaren Car Care authorizes refunds or exchanges upon validation only if the delivered product is different from the one ordered or if the delivered product is defective or deemed unusable. The customer has 30 days from the delivery date to contact the Support Team at info@mclcarcare.com and claim its refund or exchange. Refunds or exchanges won't be granted without evidence and validation of the claim by the McLaren Car Care Support Team.