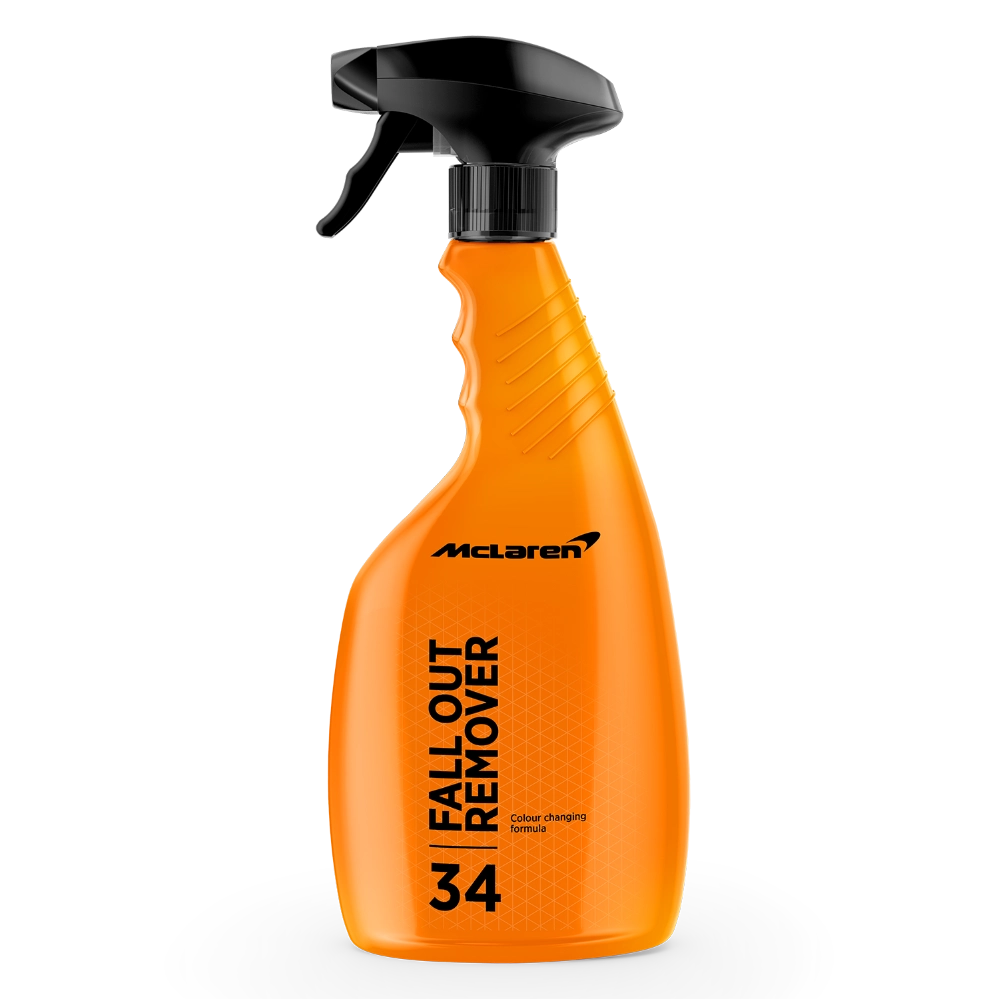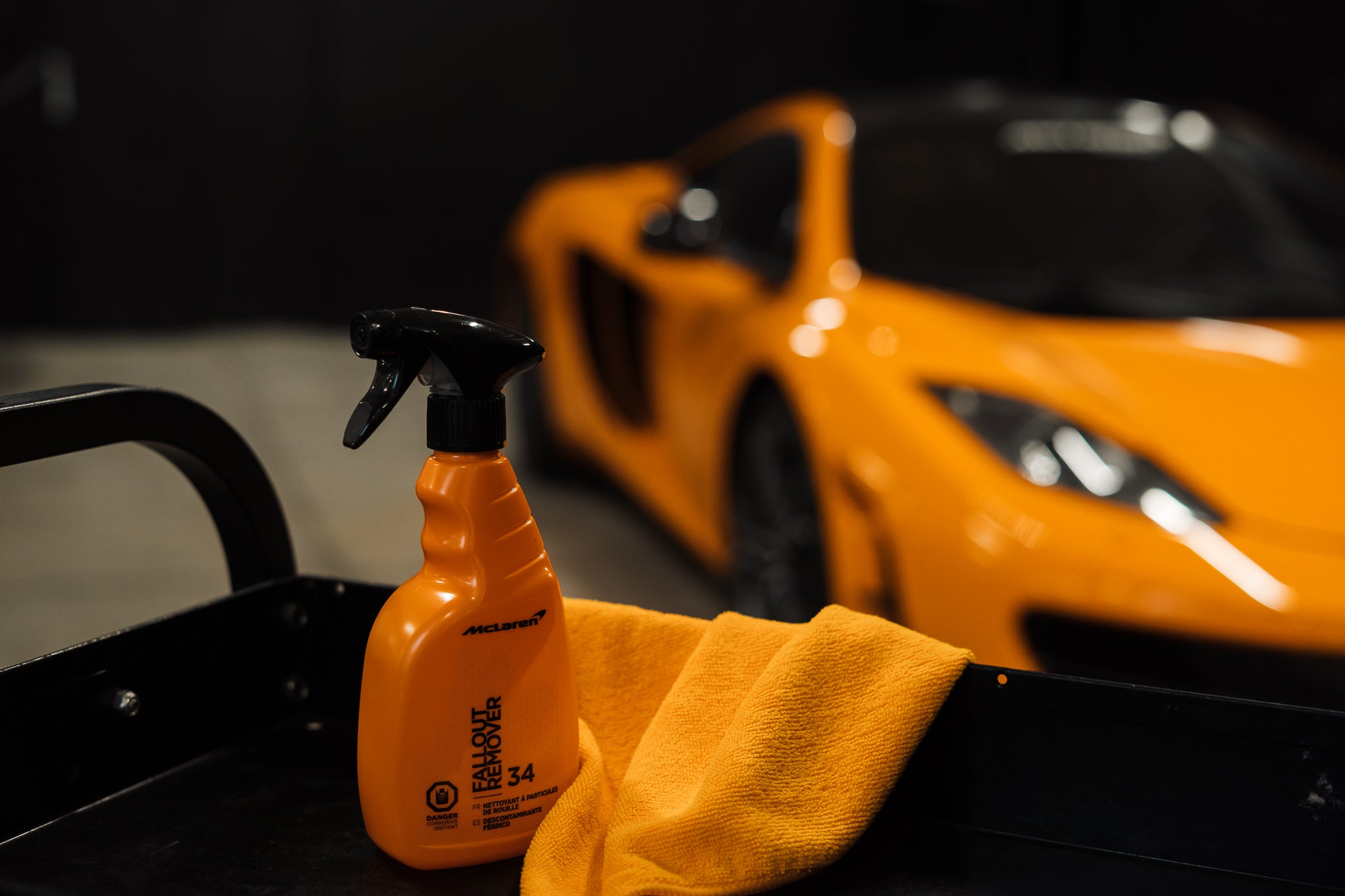 Fallout remover (500ml)
---
The McLaren Fallout Remover is designed to remove stubborn contamination, iron deposits, and metallic fallout with ease.
The special colour changing formula turns red when in contact with iron deposits or metallic fallouts on the surface so you can easily see and remove them.
Quick & easy to use
Dissolves iron particles and contaminants 
Ready to use formula, safe on clear coats
Changes color to red as it works 
Ideal to prepare the surface before applying ceramic product or wax
The McLaren Racing Car Care range has been created without compromise to ensure that it complements the team's ethos and dedication to excellence.
1. Wash the surface with the McLaren Snow Foam and rinse off with clean water.

2. Spray the McLaren Fallout on the surface to be treated. You can use a soft sponge to spread evenly the product on the surface.

3. Let the product sit on the surface for 2 to 5 minutes. You will notice the product turning red/purple as it begins to breakdown the residues.

4. Thoroughly rinse with clear water.

5. Do not apply in direct sunlight or hot surfaces. Do not allow to dry.


Due to the nature of our products, McLaren Car Care authorizes refunds or exchanges upon validation only if the delivered product is different from the one ordered or if the delivered product is defective or deemed unusable. The customer has 30 days from the delivery date to contact the Support Team at info@mclcarcare.com and claim its refund or exchange. Refunds or exchanges won't be granted without evidence and validation of the claim by the McLaren Car Care Support Team.