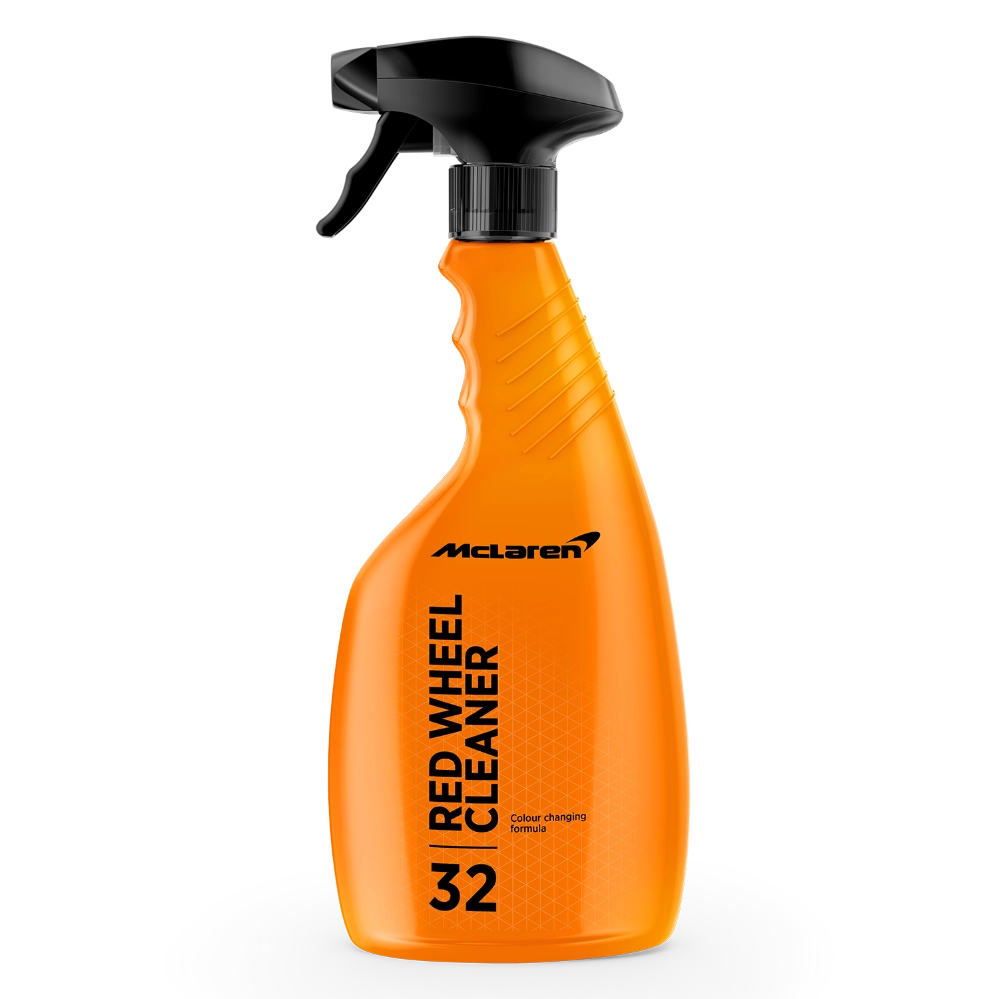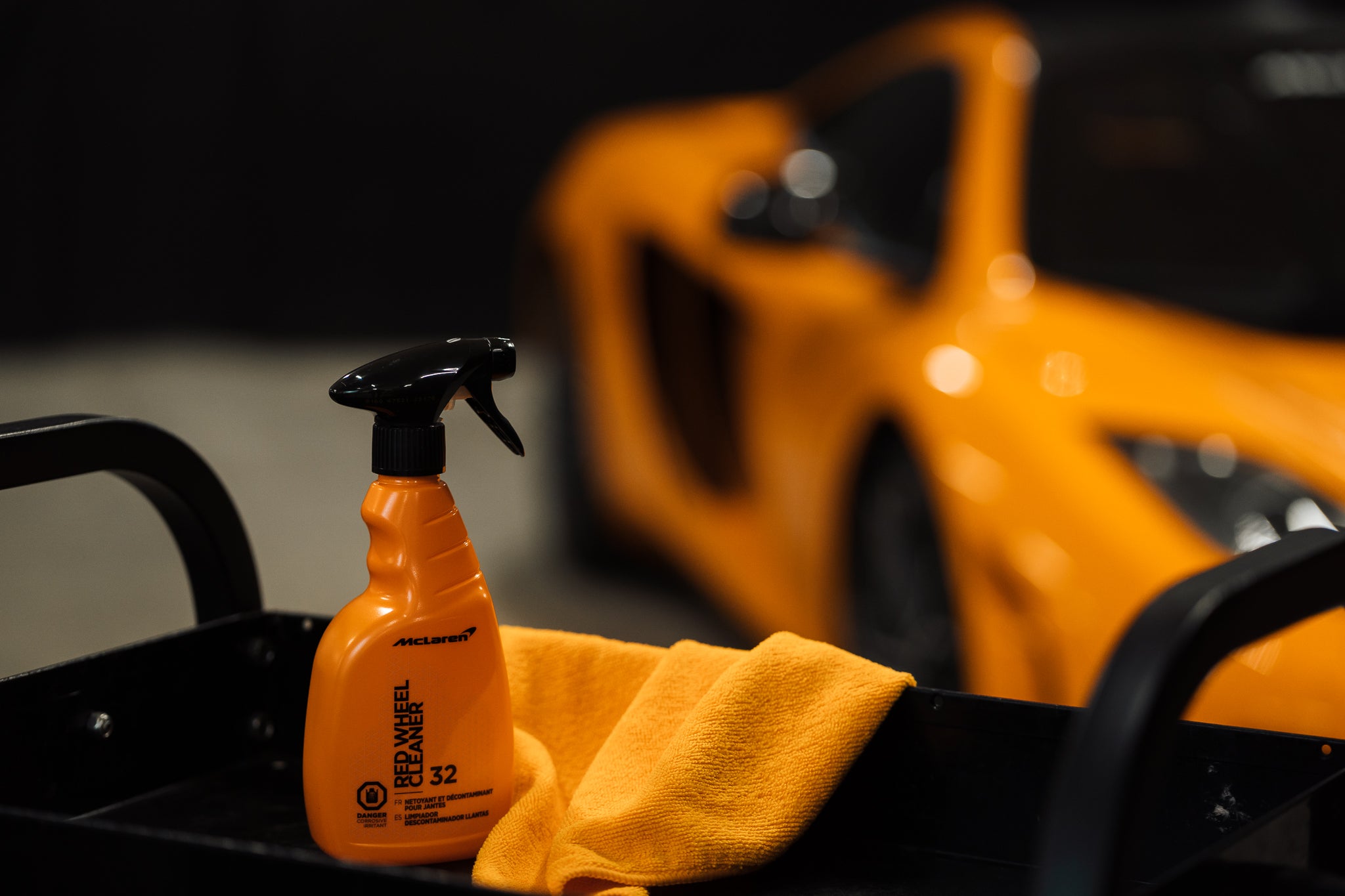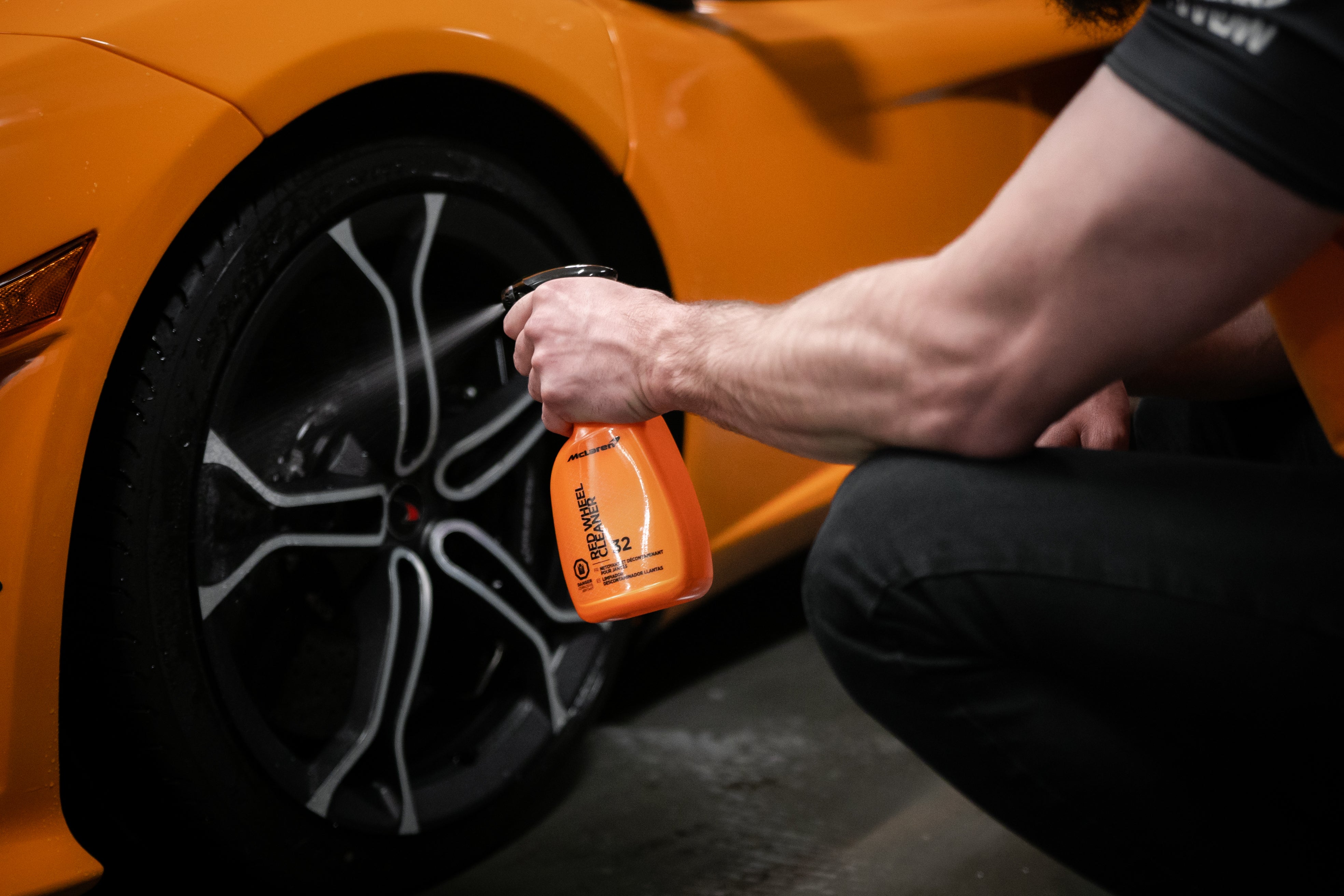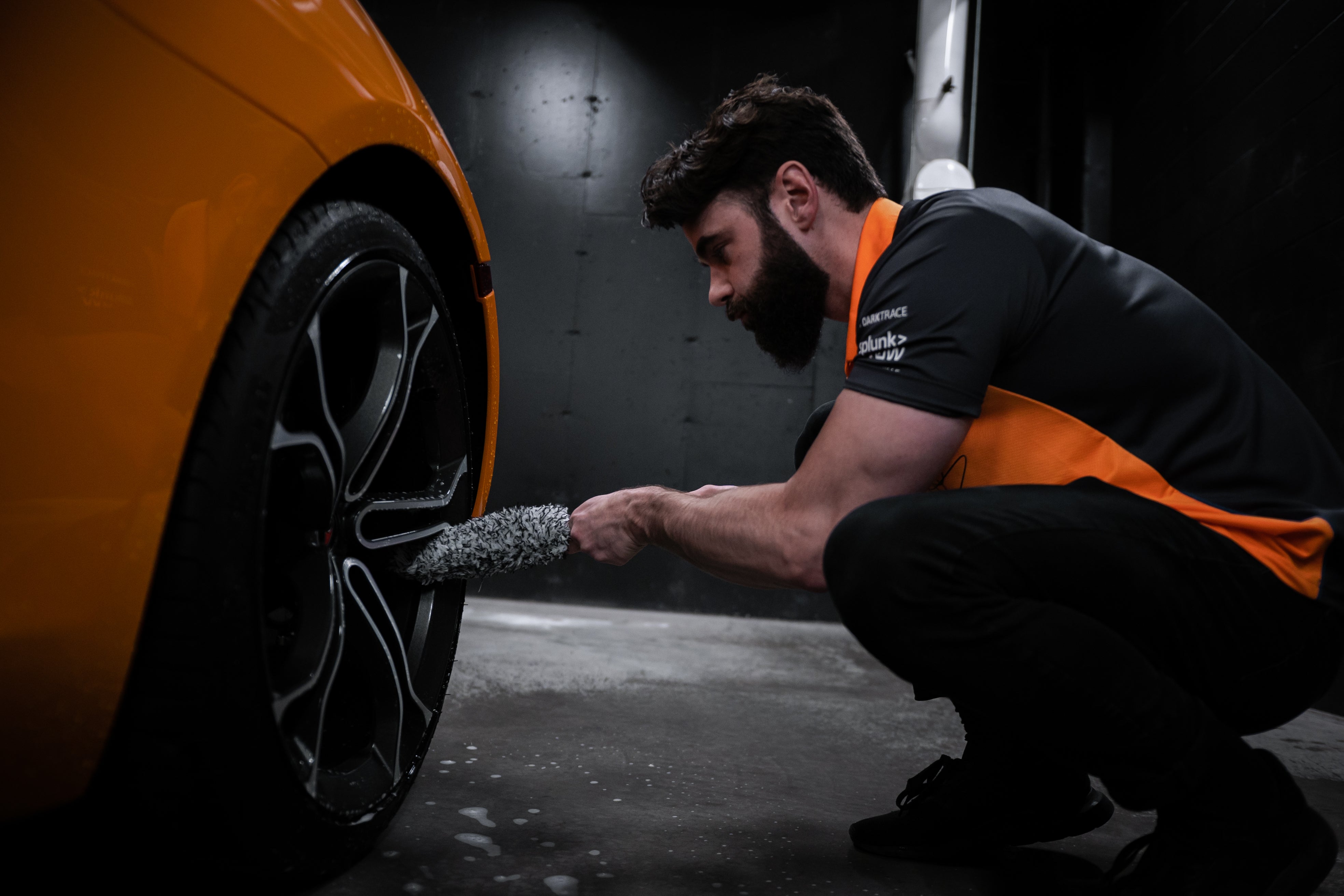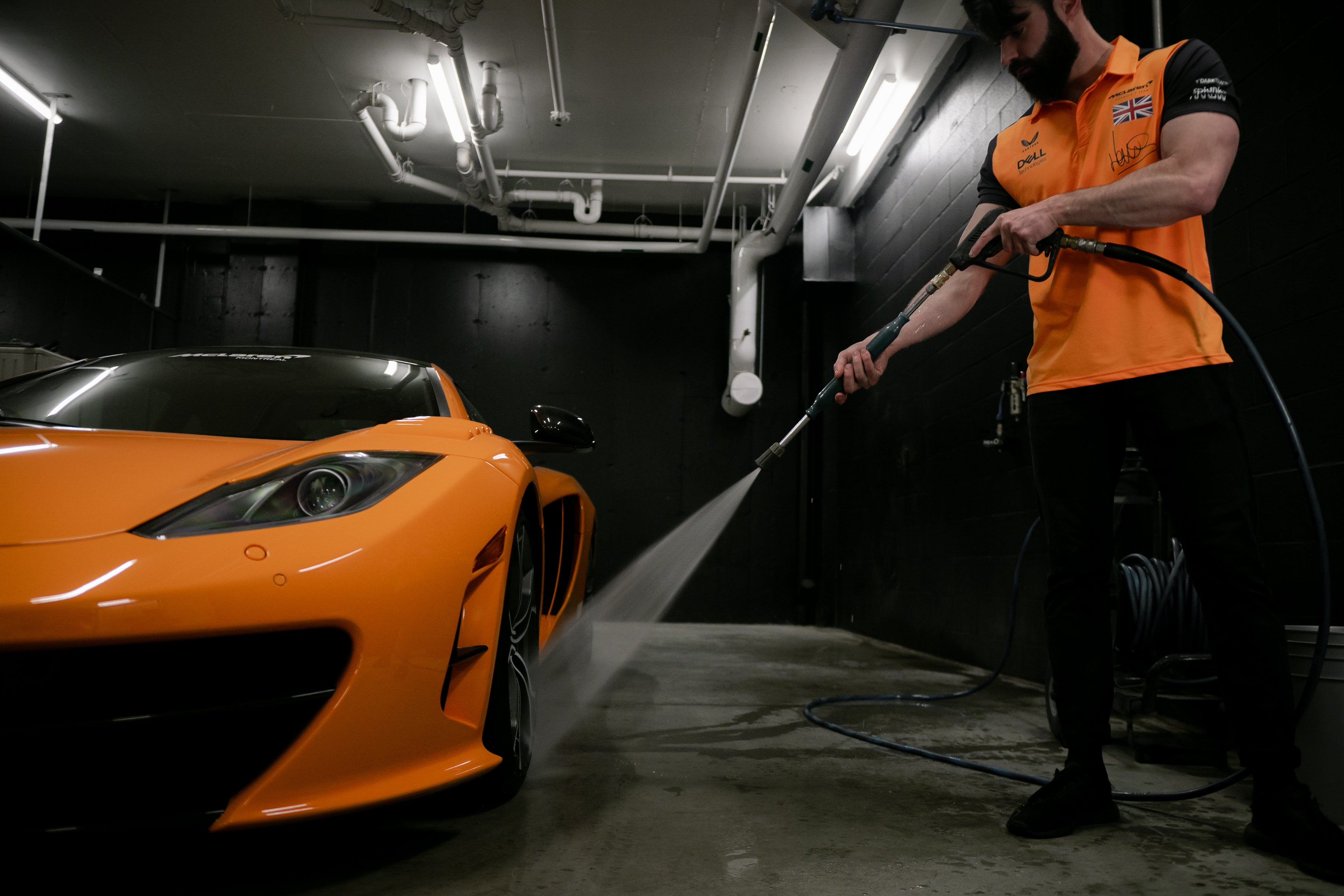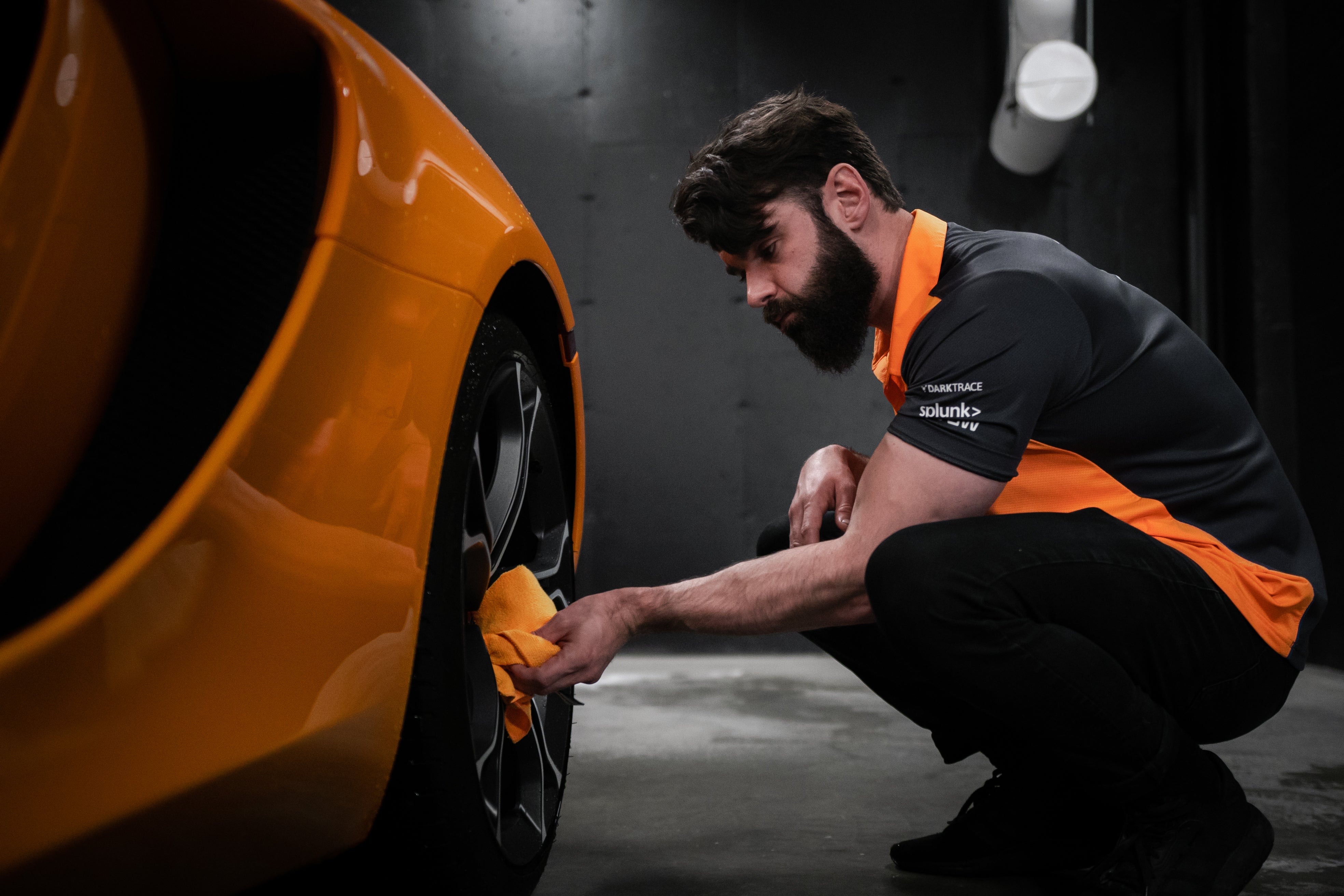 Red Wheel Cleaner (500ml)
---
The McLaren Red Wheel Cleaner is a must have for any car enthusiast. Easily removes brake dust and grime from your wheels. Our high performance colour changing formula will guide you when it's time to rinse off the product from your wheels. Just wait for the product to turn red and then wash off immediately. 
Easy & quick application

Convenient colour change of solution, turns red when it's time to rinse off

Safe on factory clear coated, factory powder coated, factory painted wheels and high-performance brakes

Removes metallic contamination and brake dust. 
The McLaren Racing Car Care range has been created without compromise to ensure that it complements the team's ethos and dedication to excellence.
1. Rinse wheels to remove loose debris, dust and dirt.

2. Working one wheel at a time, spray the wheel cleaner directly on the wheel.

3. Allow the product to work on the surface for a maximum of 5 minutes per wheel.

4. Use a soft touch wheel brush to carefully remove heavy brake dust or dirt from the wheels.

5. Do not let dry on the surface. Rinse thoroughly using clean water.
Due to the nature of our products, McLaren Car Care authorizes refunds or exchanges upon validation only if the delivered product is different from the one ordered or if the delivered product is defective or deemed unusable. The customer has 30 days from the delivery date to contact the Support Team at info@mclcarcare.com and claim its refund or exchange. Refunds or exchanges won't be granted without evidence and validation of the claim by the McLaren Car Care Support Team.