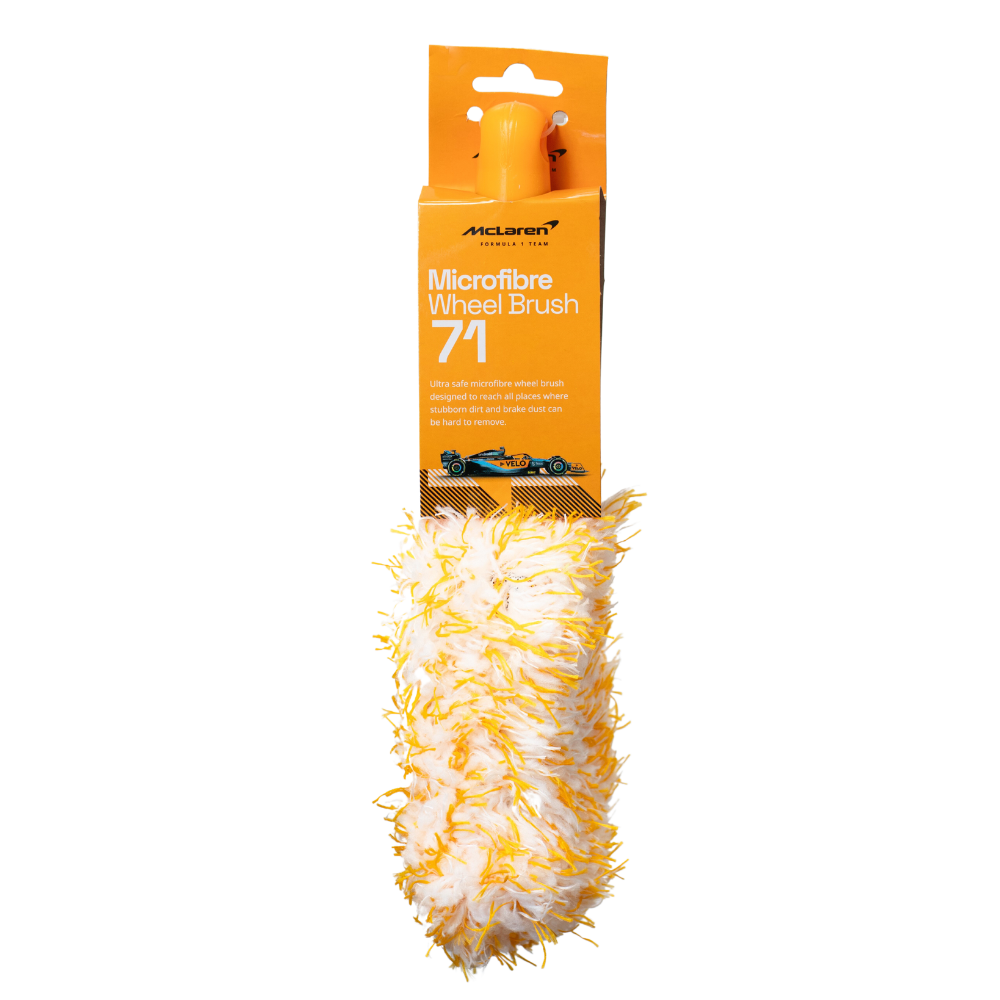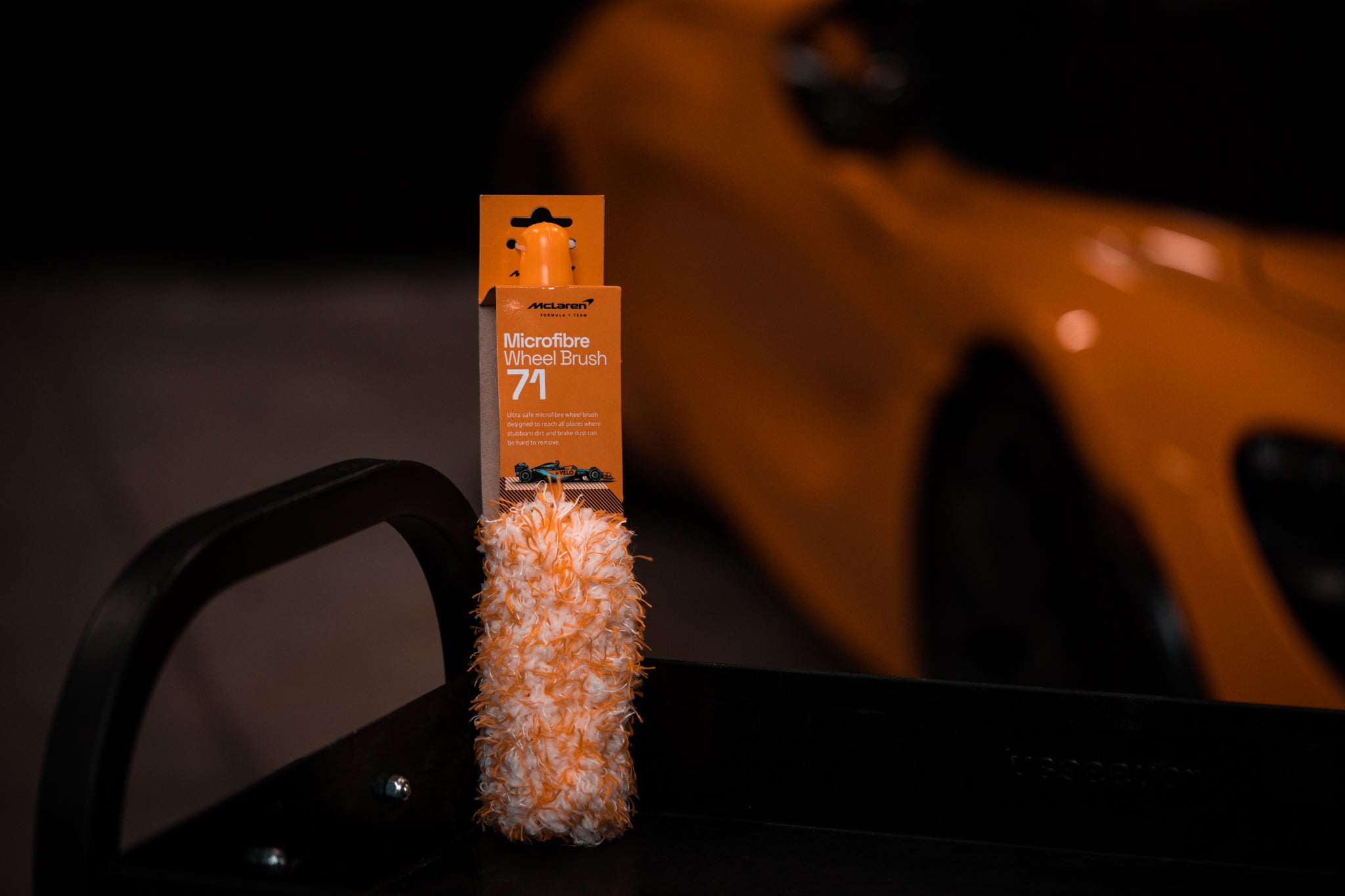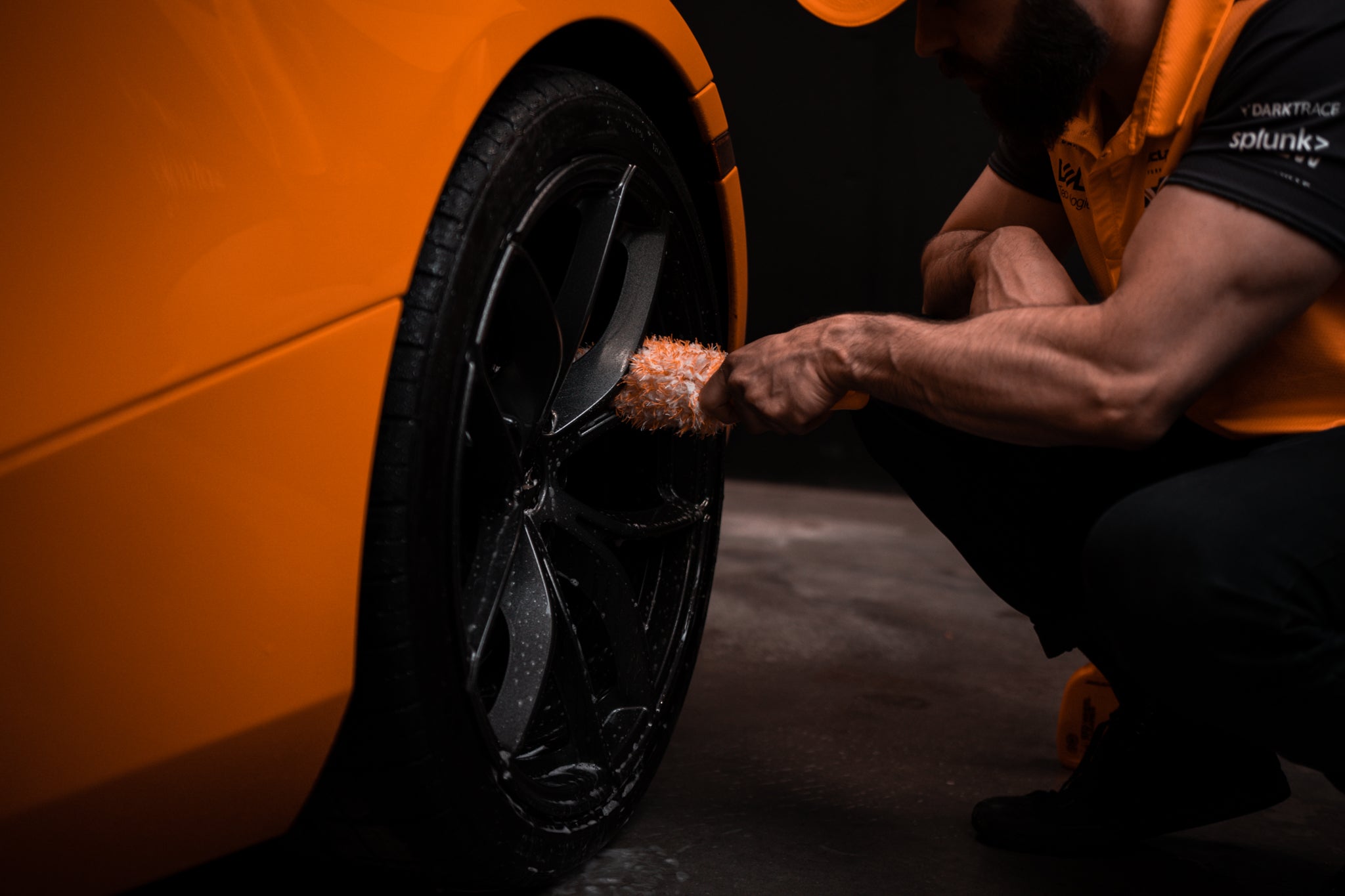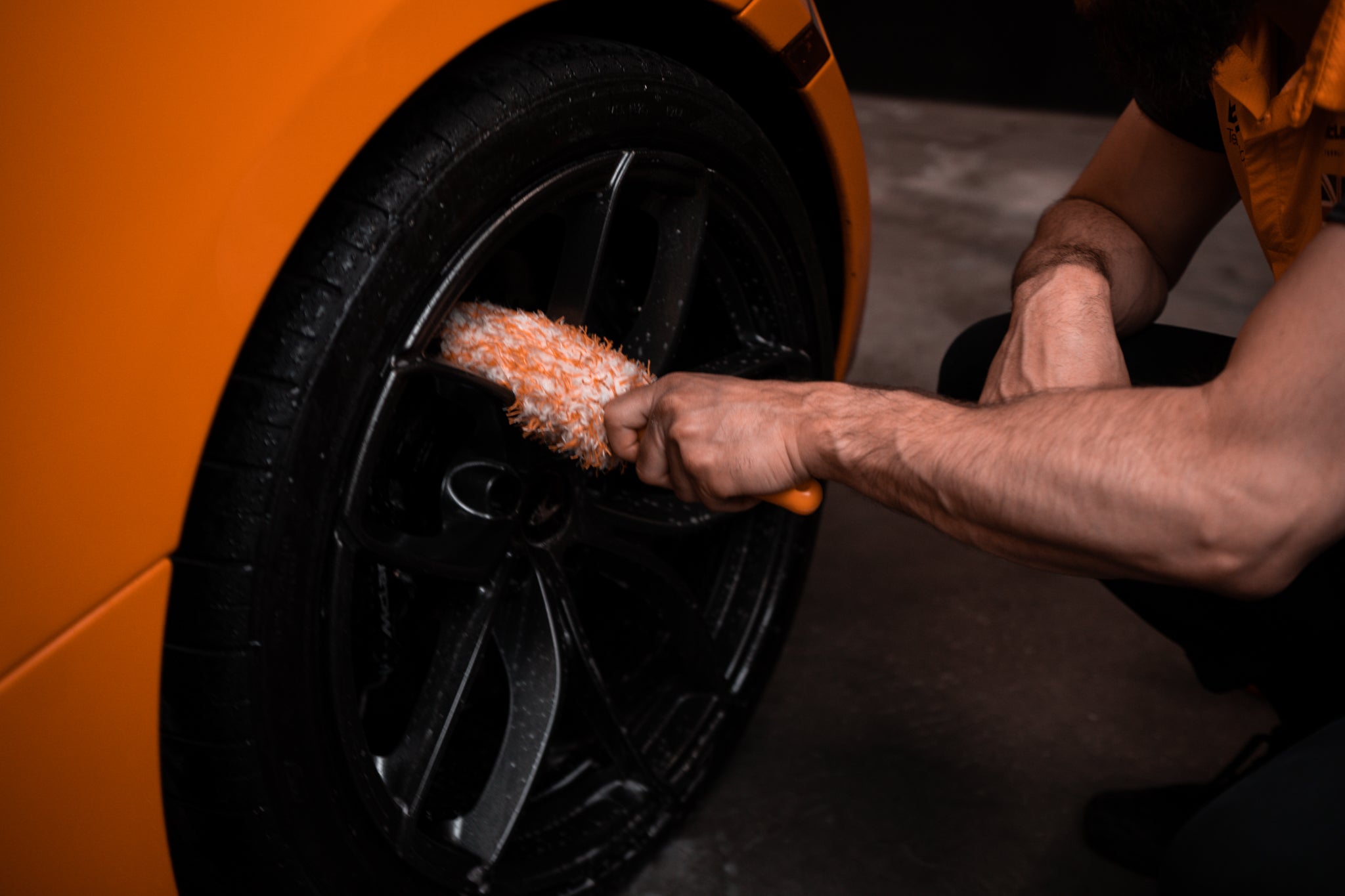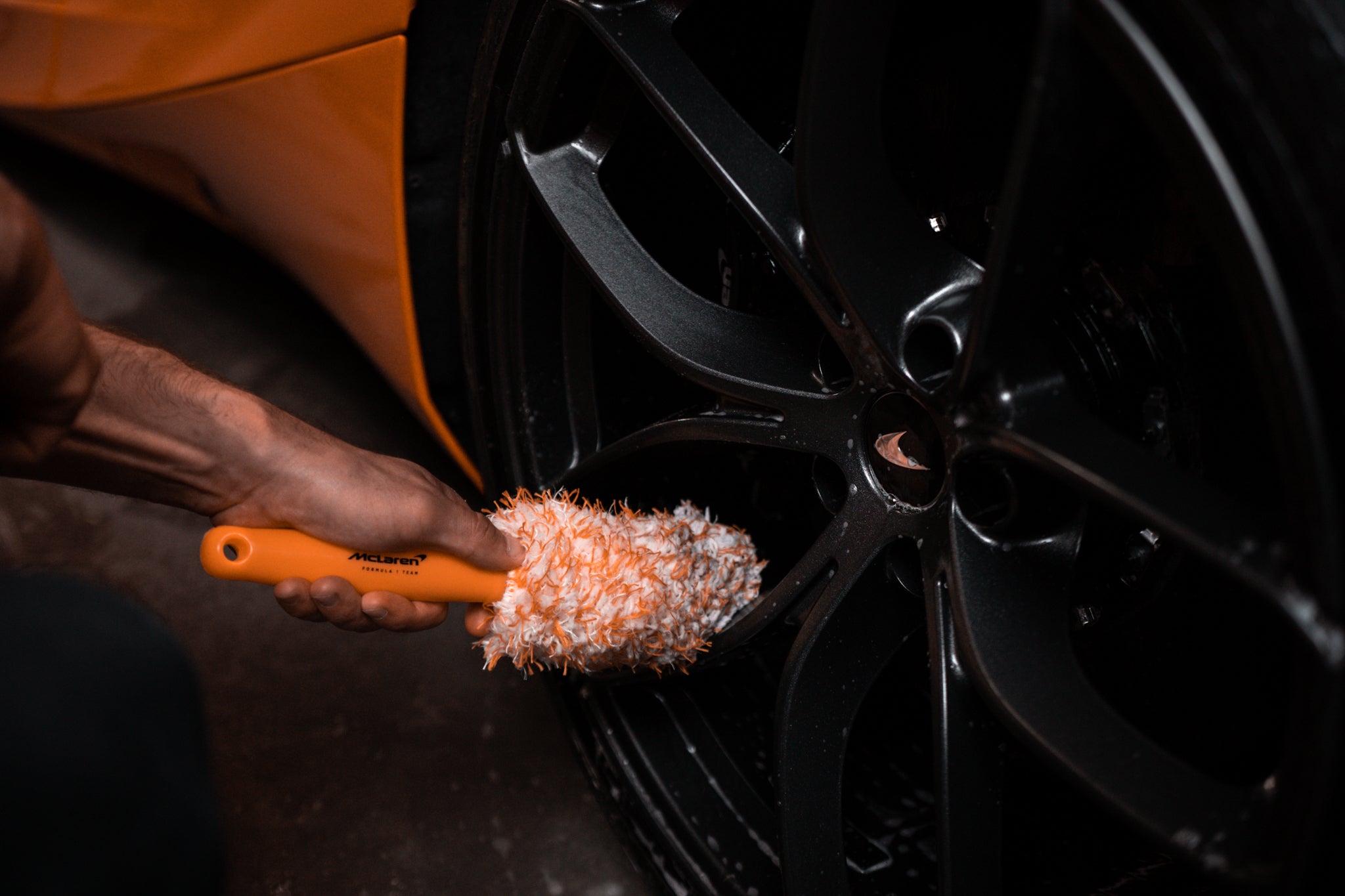 Microfibre Wheel Brush
---
The McLaren Microfibre Wheel Brush is designed to safely remove sand, salt, dirt and brake dust from your wheels.
Our Microfibres Wheel Brush is perfectly safe on delicate wheel finishes and tough enough to remove heavy dirt and grime. This brush was designed to be easy to use while making quick work of those hard to reach areas.

For optimal results, use it in combination with the Red Wheel Cleaner. 
Due to the nature of our products, McLaren Car Care authorizes refunds or exchanges upon validation only if the delivered product is different from the one ordered or if the delivered product is defective or deemed unusable. The customer has 30 days from the delivery date to contact the Support Team at info@mclcarcare.com and claim its refund or exchange. Refunds or exchanges won't be granted without evidence and validation of the claim by the McLaren Car Care Support Team.